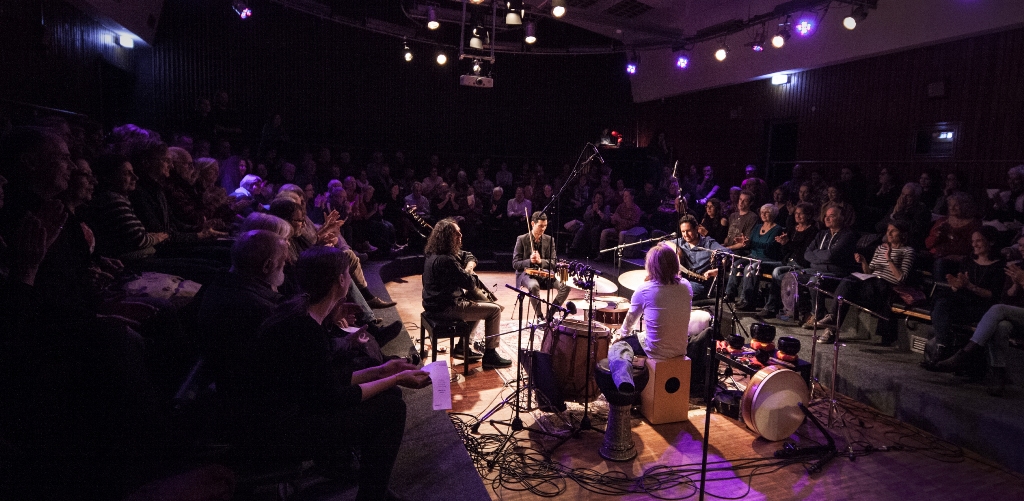 The start of the "Cypriot Moments" cultural series was marked on 10 November in the crowded Altes Pfandhaus concert hall in Cologne with the "Lingua Franca Ensemble", composed of musicians from Cyprus, Greece and Germany, all graduates of the Codarts University of Arts in Rotterdam.
The four musicians are Michalis Kouloumis (Cyprus) in the violin, Yiannis Koutis (Cyprus) in the oud and voice, Michalis Holevas (Greece) at the tarsus and Ruven Ruppik (Germany) at the percussion.
The music of the band is a unique musical alloy where the musical traditions of the Eastern Mediterranean blend with western musical elements, composing a colourful sound pallet that uses music as a common language. Always faithful to the nature of tropical musical traditions and free of the need to create expressive exaggerations, Lingua Franca presented a unique program that included their own compositions.
The series continued on 17 November with a classic concert called "Mediterranean Temperament", with the outstanding musicians Nikos Pittas at the violin and Nikolas Melis and Manolis Neophytou at the piano, with performances of well-known and unknown works. Among other things, Nicolò Paganini, Isaac Albeniz, Manuel de Falla, Camille Saint Saens, as well as works by Cypriot composers Marios Tacousini, Stavros Lanceas and Costas Kakoyiannis. The three musicians impressed the audience, which applauded for a long time, elated and standing.
The curtain for this year's "Cypriot Moments" will fall on 25 November, with the band "TriCoolOre", composed by Angelos Doukas (keys), Vasilis Vasiliou (drums, percussion) and Nikos Doukas (electric bass, loupees), who will meet on stage the internationally renowned Greek musician Pantelis Stoikos, who is considered one of the best trumpeters of the Balkans.
The cultural series "Cyprus Moments" – an established institution for Cologne, which has been successfully organized since 2008 by the Cultural Department of the Embassy of the Republic of Cyprus – aims to present the richness of the cultural creation of Cypriot artists. A feature of these programs is also the participation of artists of other nationalities, an attempt to create cultural bridges not necessarily between countries, but as a first attempt among artists./IBNA