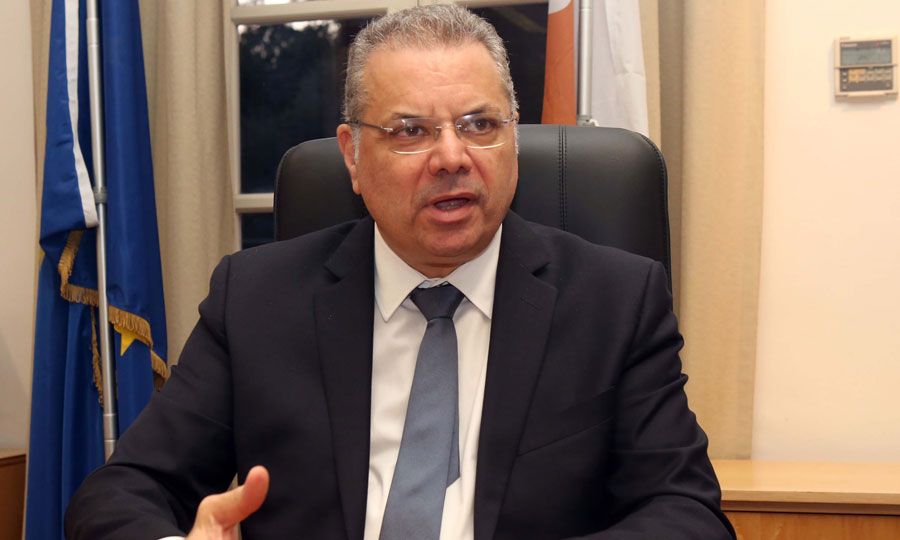 Speaking to reporters at the Presidential Palace after the Cabinet's meeting, Nikos Nouris said that "the Council of Ministers today approved the proposal of the Ministry of Interior to renew the four-year program of revitalization of the border areas in the municipalities of Nicosia and Agios Dometiou, against an additional expenditure of EUR 11 million, assessing that the program that is being implemented since 1991 has done wonders in revitalizing abandoned areas by providing incentives for investments and of course many embellishments of shops and facades of commercial and residential developments.
With this additional renewal we hope that we will have even better results in the image of the dividing line in these Municipalities".
Asked about the increase of migrants in Cyprus, Nikos Nouris said that "the problem of migration is being prioritized by the Ministry of Interior and the Government, because it is a problem that we have to address on the basis of specific criteria. I had the opportunity to inform my counterparts in the informal Council of Interior Ministers in Croatian and have had many meetings with the competent Commissioners.
A new immigration policy is being developed by the Ministry of the Interior which will be brough before the Cabinet very soon, in an effort to rationalize the flows, always rationally, always in the context of human rights recognition.
But what we find is that beyond the fact that there is a huge flow from the dividing line, the problem is now focused not on refugees but on economic migrants who are growing rapidly, so measures need to be taken in the light of the fact and recognizing the size of the small Republic of Cyprus and the fact that we have now reached a point where we have a population of 3.8 percent migrants in our country, while EU countries are faced with a similar problems, frontline countries such as Greece and Italy have rates below 1%.
Therefore, this is the situation of the migrant problem, which is why I have described it as very serious, and because we cannot let the problem persist, concrete measures must be taken.
Contacts have been made in the European area, we have received assurances of logistical help, for support on resettlement and returns, and we will try to implement them as soon as possible"./ibna