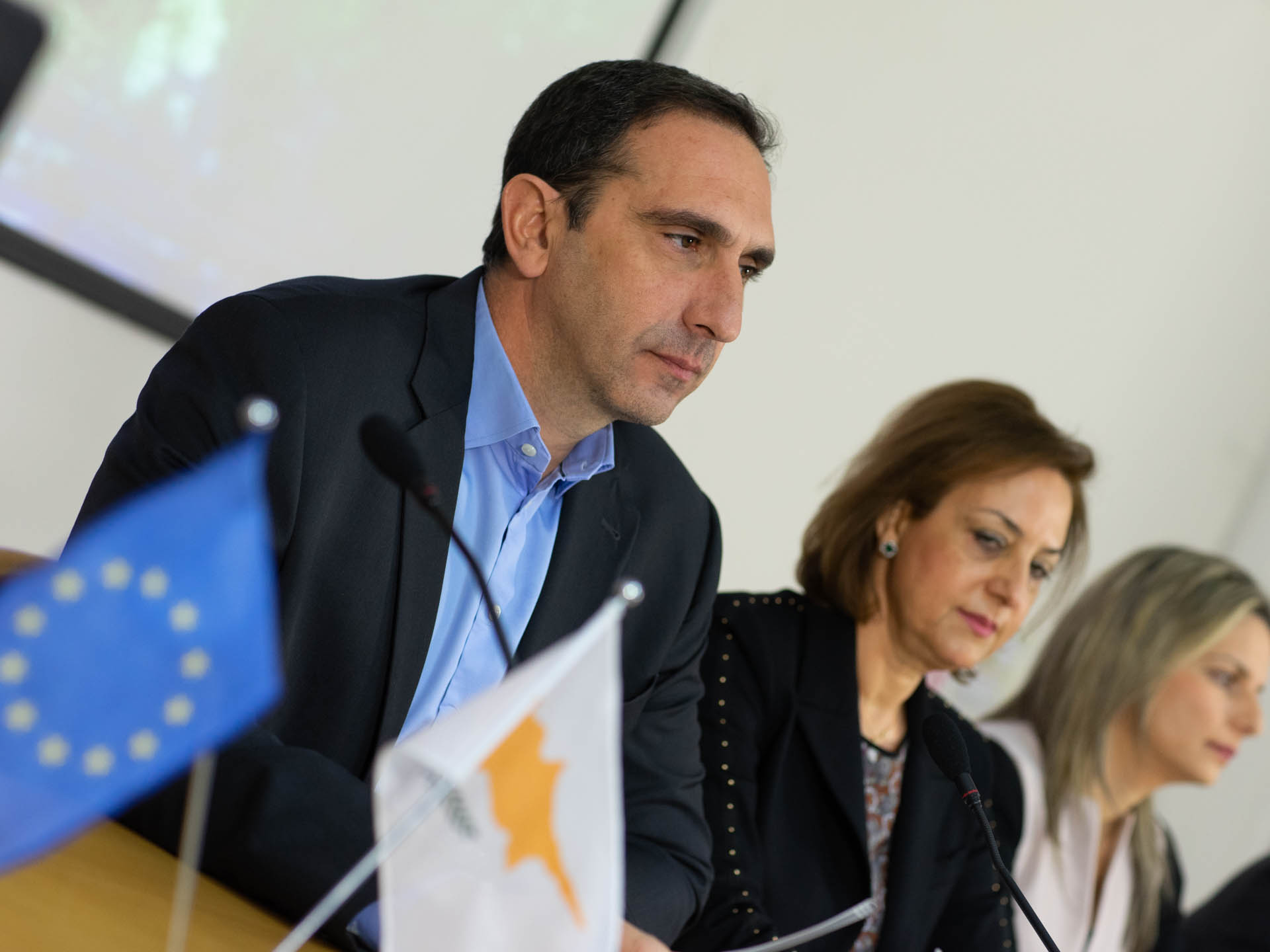 The first two cases of coronavirus in Cyprus were announced today by Health Minister Konstantinos Ioannou. The patients are two men aged 25 and 64, who recently traveled to Milan and the United Kingdom respectively.
Speaking during a press conference, Konstantinos Ioannou said that, according to information received by the Cyprus Institute of Neurology and Genetics this afternoon, "two of the 50 samples that were sent for examination came out positive. That means we have the first two confirmed cases of coronavirus in Cyprus".
Mr. Ioannou emphasized that it was extremely important for "those of our compatriots who have traveled to countries where there have been confirmed cases of coronavirus and who are experiencing symptoms to self-isolate and to report immediately to 1420. This applies to those who have traveled in the previous 14 days in countries where there has been a large number of cases. As experts say, this is the only way to break the chain".
Referring to the two incidents confirmed as cases, the Minister noted that they are both Cypriots. The first one is 25 years old and came from Milan on February 26; he was examined at the airport office and was asked to remain -and still is- in self-isolation. He experienced symptoms on 5 March, and the second round of tests came back positive.
The second case involves a 64-year-old man who works at the health sector. He arrived from England on March 3 and contacted medical professionals yesterday due to the symptoms he presented. He went through examinations and he was tested positive for coronavirus. "The sad thing about the 2nd incident is that although he arrived on March 3 and was experiencing symptoms at the time, it was not until today that he reported the symptoms and the necessary tests were carried out. This hinders the Ministry's efforts in tracking the contacts he has had over the past five days. This is why I'm once again stressing that those traveling from countries with confirmed incidents and experiencing symptoms within 14 days should immediately report to 1420", said Konstantinos Ioannou.
He added that "the protocols have been activated, with the Ministry of Health already getting in touch with everyone who came in contact with either patient. One of them, as he remains in self-isolation, did not come in contact with anyone, and therefore there is no question of identifying other close contacts. The problem – if I can call it that – has to do with the 2nd incident, which as I mentioned before experienced symptoms on 3 March but did not inform the competent Authorities until yesterday. I would like to assure you that every effort will be made to identify all of his contacts and, for anyone of those tested who show symptoms, the protocols will again be activated".
Answering a question, the Minister stated that one of the patients is in Nicosia and the other one is in Limassol. /ibna