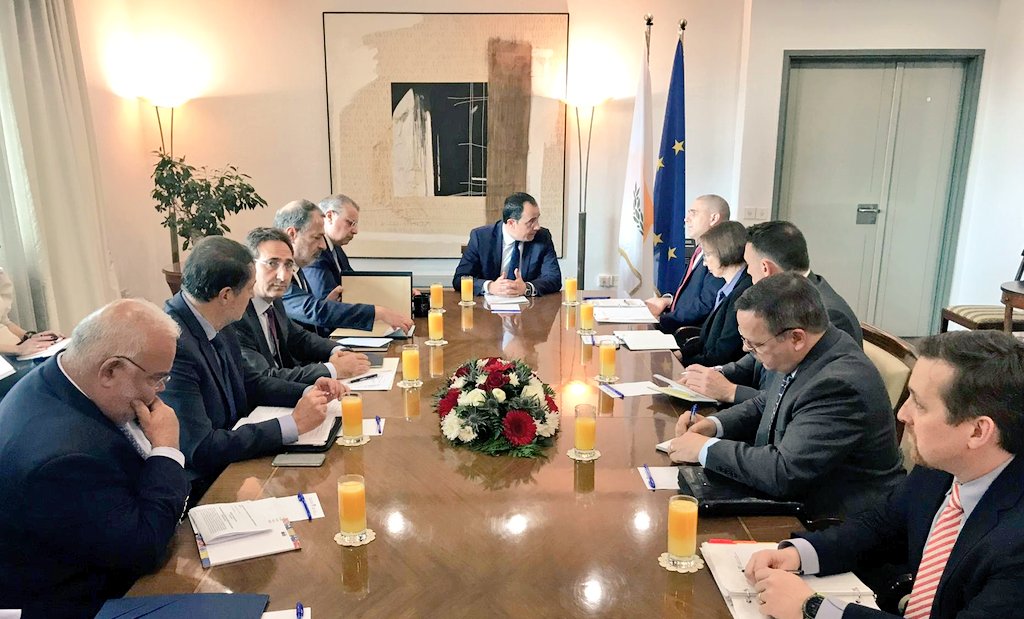 A meeting was held Tuesday at the Ministry of Foreign Affairs between the Ministers of Foreign Affairs of the Republic of Cyprus Nikos Christodoulides, of Interior Nikos Nouris and Justice and Public Order Giorgos Savvides, with the US Deputy Assistant Secretary of State for Foreign and Commonwealth Affair, Carl C. Risch, who is on a working visit in Cyprus.
The meeting is part of the strengthening of Cyprus-US co-operation on a wide range of issues, including the process of abolishing visas for Cypriot passport holders wishing to travel to the US.
The meeting reviewed, inter alia, the progress made in the process of Cyprus's accession to the list of countries whose citizens do not require a visa to enter the United States (Visa Waiver Program) and it was decided to immediately establish a Working Group consisting of competent officials of both governments, to accelerate efforts to bring this process to an end as soon as possible.
They also discussed issues related to the further development of bilateral relations between the two countries and exchanged views on developments in the Eastern Mediterranean and the Middle East, highlighting the positive role Cyprus plays as a factor of stability and security in the region and the wider region.
Finally, it was agreed to continue and enhance bilateral contacts at all levels, with a view to monitoring and managing consular issues within the framework of a constructive and mutually beneficial Cyprus-US relationship./ibna