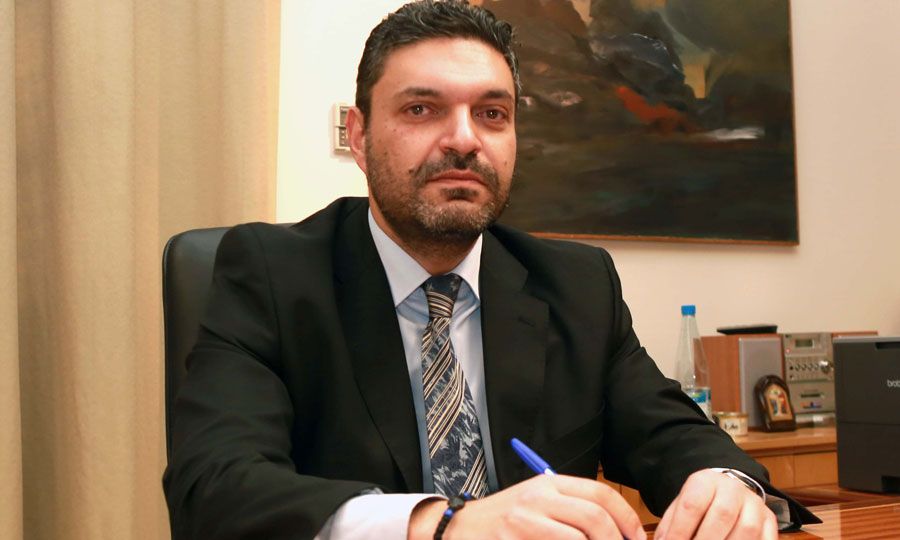 The amendment to the Green Line Code was approved today by the Cabinet of Ministers, as announced by the Minister of Interior Affairs, Mr. Constantinos Petrides.
In his statements to reporters at the Presidential Palace, Mr. Petrides said, inter alia, that the Code of Implementation, which provides for the practical texts of the regulation, was adopted on the basis of the Green Line Code adopted in 2004.
The Minister pointed out that circumstances have changed since 2004 as, amongst others, when the code was adopted there was, for example, no problem of illegal immigration to the extent that it exists today.
He also said that, in general, it is indicative that by July 2019 a total of 28 thousand third-country nationals had crossed the checkpoints.
He added that together with the Ministry of Foreign Affairs they proposed amending the Green Line Code to prohibit the movement to all areas of third-country nationals arriving from an illegal entry point to areas controlled by the Republic of Cyprus.
They also proposed to restrict the movement from the areas controlled by the Republic to the holders of temporary residence permits issued by the Authorities of the Republic.
They also suggested that the code explicitly state that minors of any nationality can only move if they are accompanied by their parents or by one parent, provided that parental consent has been obtained by the other parent as well or written consent has been obtained from both parents, in the case that the minor moves together with another person.
Also, it was called for a provision to be included regarding emergency management not covered by the code and in need of humanitarian response.
He added that the European Commission would be informed of these changes.
He also pointed out that "due to the increased need for rigorous controls, which is not currently the case to the necessary level, traffic controls will be carried out by the police on the barricades, which will need to be properly configured and staffed. There are plans by the Public Works to restructure and redesign the barricades, so that the controls can be conducted properly", he stated.
He added that the Cabinet of Ministers had authorized him to promote bills imposing penalties and administrative fines for illegal entry into the Republic of Cyprus from unauthorized entry points.
He noted that the Ministry of Justice, as well as the Ministry of Defense have also been urged to step up their controls to unregulated entry points in government-controlled areas along the line.
He went on to add that the Cabinet of Ministers, in view of the alarming increase in the number of asylum applications and sham marriages of third-country nationals who reside as students in the Republic, authorized the Ministry of Education to examine as soon as possible the process for introducing more effective control, and the mode of operation for private higher education institutions.
Finally, he stated that it was decided to expand the Committee on Migration with the participation of the Ministers of Interior Affairs, of Justice and of Labor, as well as the Ministers of Finance and Defense. /ibna