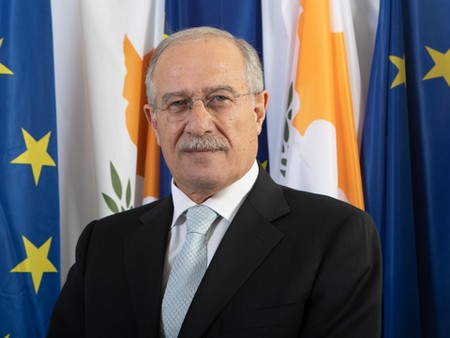 Cypriot President Nicos Anastasiades chaired a meeting of the Inter-Ministerial Committee at the Presidential Palace on Thursday to discuss the response to the coronavirus pandemic.
In his remarks to reporters after the meeting, Government Spokesman Kyriakos Kousios said that "the agenda of the meeting primarily focused on the health and safety of citizens; secondly on supporting the economy; thirdly, the employment impact from the measures taken due to coronavirus; fourth,  measures to enhance social protection.
As the Government spokesman announced, the President of the Republic would be addressing the public at 8.15pm tomorrow.
Asked to comment on the announcement from the occupied territories on the closure of two roadblocks, and to a question regarding whether the Government had received any update from the UN side, the Spokesman stressed that "we did not have any information to my knowledge".
In another question, the Spokesman noted that "Mr. Akinci was informed by the President of the Republic of the decision to suspend the operation of four crossing points. We didn't have any information".
Asked if changing the United Kingdom's position in relation to the list of countries that have been categorized regarding the coronavirus risk had been discussed, Kyriakos Kousios replied that "the issue of the United Kingdom has in fact been discussed. Everything will be announced tomorrow by the President of the Republic".
Called to clarify whether the Prince of Wales' visit to Cyprus would take place, the Spokesman responded that "there has been contact through the diplomatic channel on the subject, but no final decisions have been made".
Furthermore, commenting on information from the occupied territories about a surge in the number of incidences in the free zones, the Spokesman underlined that "so far no other cases have been confirmed. Once confirmed, it is standard policy to announce them immediately".
Finally, when asked whether additional measures would be implemented after today's meeting, the Spokesman replied that "all measures announced to date will remain in place, and any further measures will be announced tomorrow". /ibna