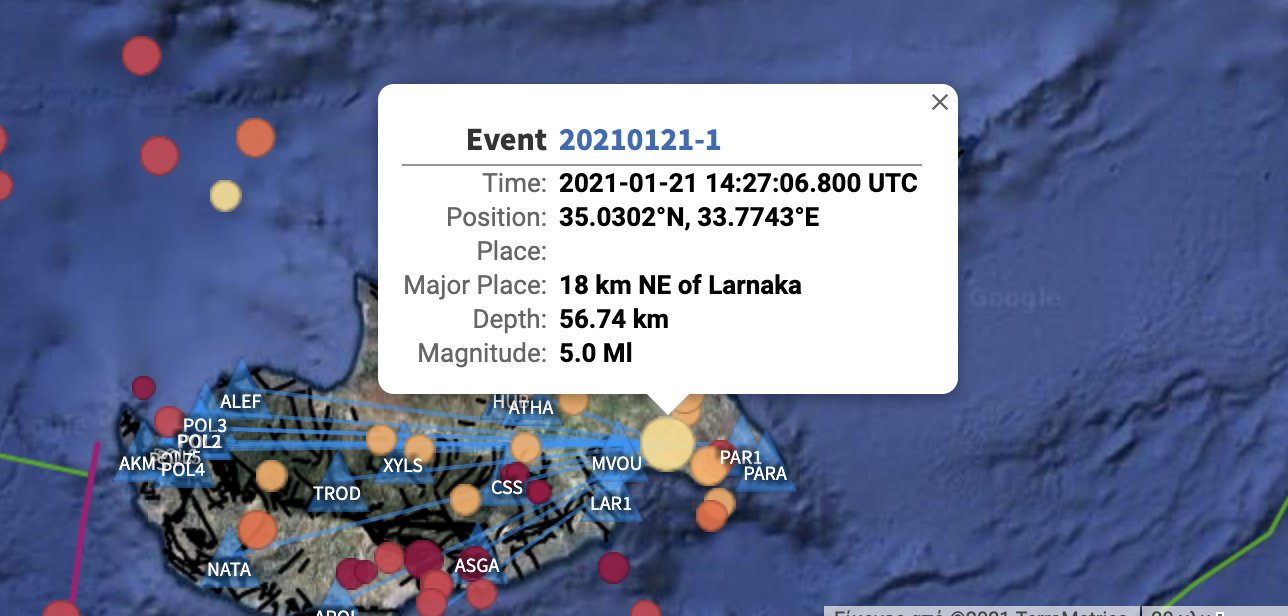 A magnitude 5 earthquake on the Richter scale occurred around 16:30 (local time) and was felt throughout Cyprus according to the Geological Survey.
Due to the earthquake, the session of the parliament for the voting of the budget was interrupted for a while. According to the spokesperson of the Fire Brigade Andreas Kettis, no calls regarding the earthquake have been reported so far.
The epicenter was reported near Dasaki, Achna, 18 kilometers northeast of Larnaca, with a depth of 55 kilometers. The earthquake was felt throughout Cyprus due to its great focal depth. It was strongly felt in the provinces of Larnaca, Famagusta, Nicosia and Limassol, and slightly felt in the province of Paphos. It was also felt in Syria, Lebanon, Israel and Turkey.
The phenomenon is monitored by the Seismological Center of the Department of Geological Survey. /ibna