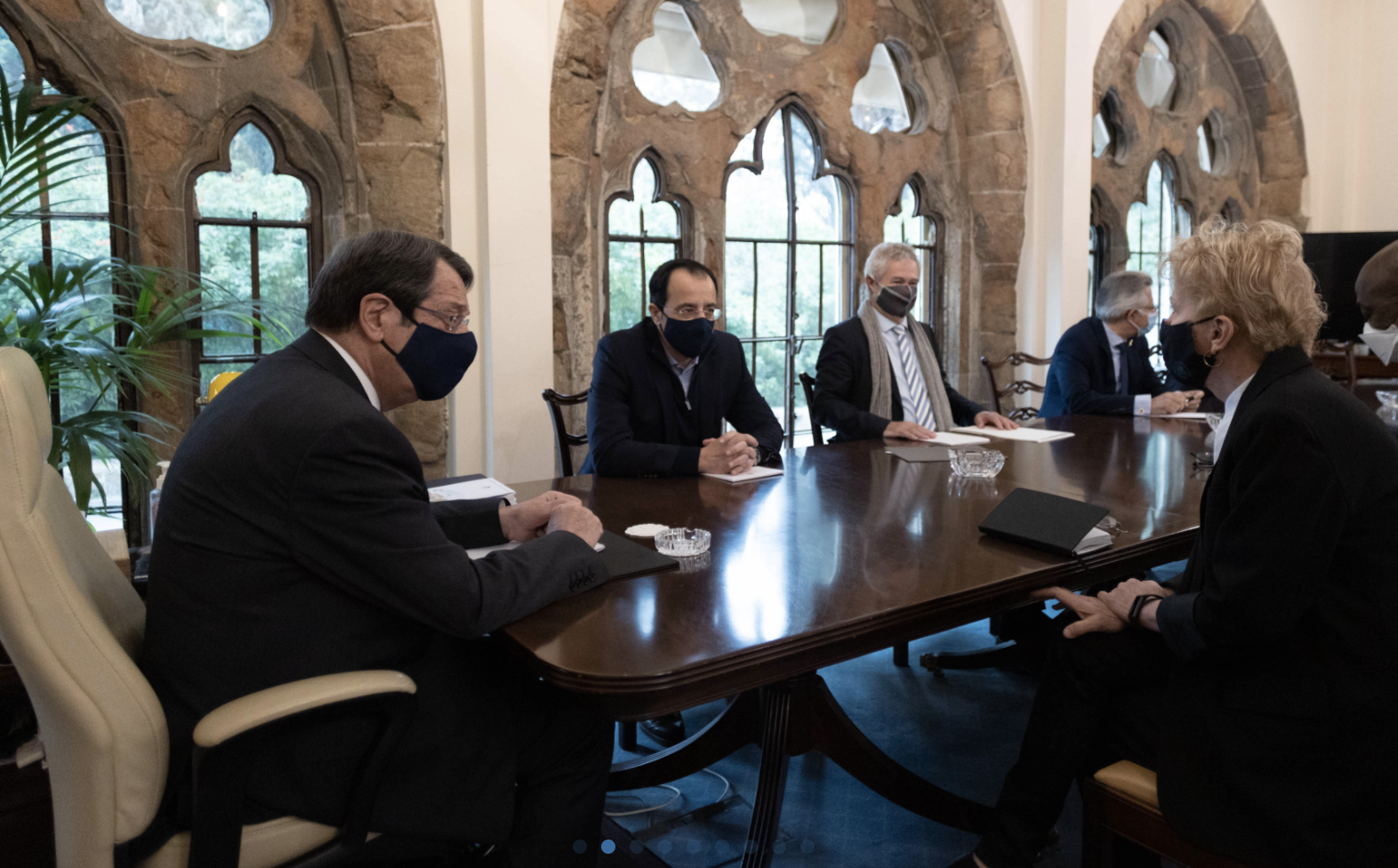 The UN Secretary-General's Special Envoy for Cyprus Jane Holl Lute, who visited Cyprus on Sunday, had contacts with the President of the Republic of Cyprus Nicos Anastasiades and the Turkish Cypriot leader Ersin Tatar, in preparation for the informal 5+1 conference on the Cyprus issue in Geneva, on April 27-29.
Nicos Anastasiades received Lute at the Presidential Palace, where during the meeting the Special Envoy briefed the Cypriot President on the procedural and organizational issues, as they are being settled by the United Nations, in relation to the informal conference, according to the written Statement by Government Spokesman Kyriakos Kousios.
During the meeting, the President of the Republic reiterated to Jane Holl Lute the readiness of himself and the Greek Cypriot side to participate constructively and creatively in the conference, expressing the hope that the Turkish side will show the same positive will, so that there will be a result.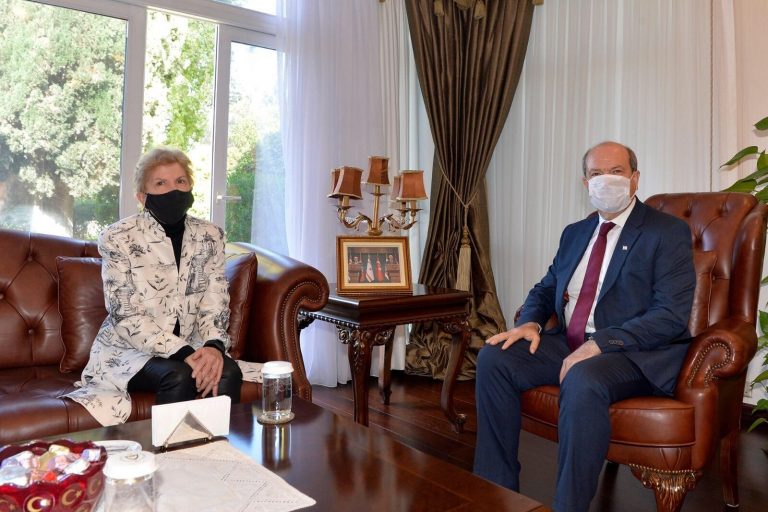 At Jane Holl Lute's meeting with Turkish Cypriot leader Ersin Tatar, which lasted about an hour and a half, Tatar reiterated that the meeting in Geneva would be an opportunity for new ideas to come to the table.
"We will say something new for the first time in 50 years. Nothing will be the same here. Cyprus is not the old Cyprus. The Eastern Mediterranean is not the old Eastern Mediterranean. Conditions have changed, international relations have taken on different dimensions", Ersin Tatar said.
He also stressed that there can be a viable and comprehensive agreement that will be accepted by all./ibna