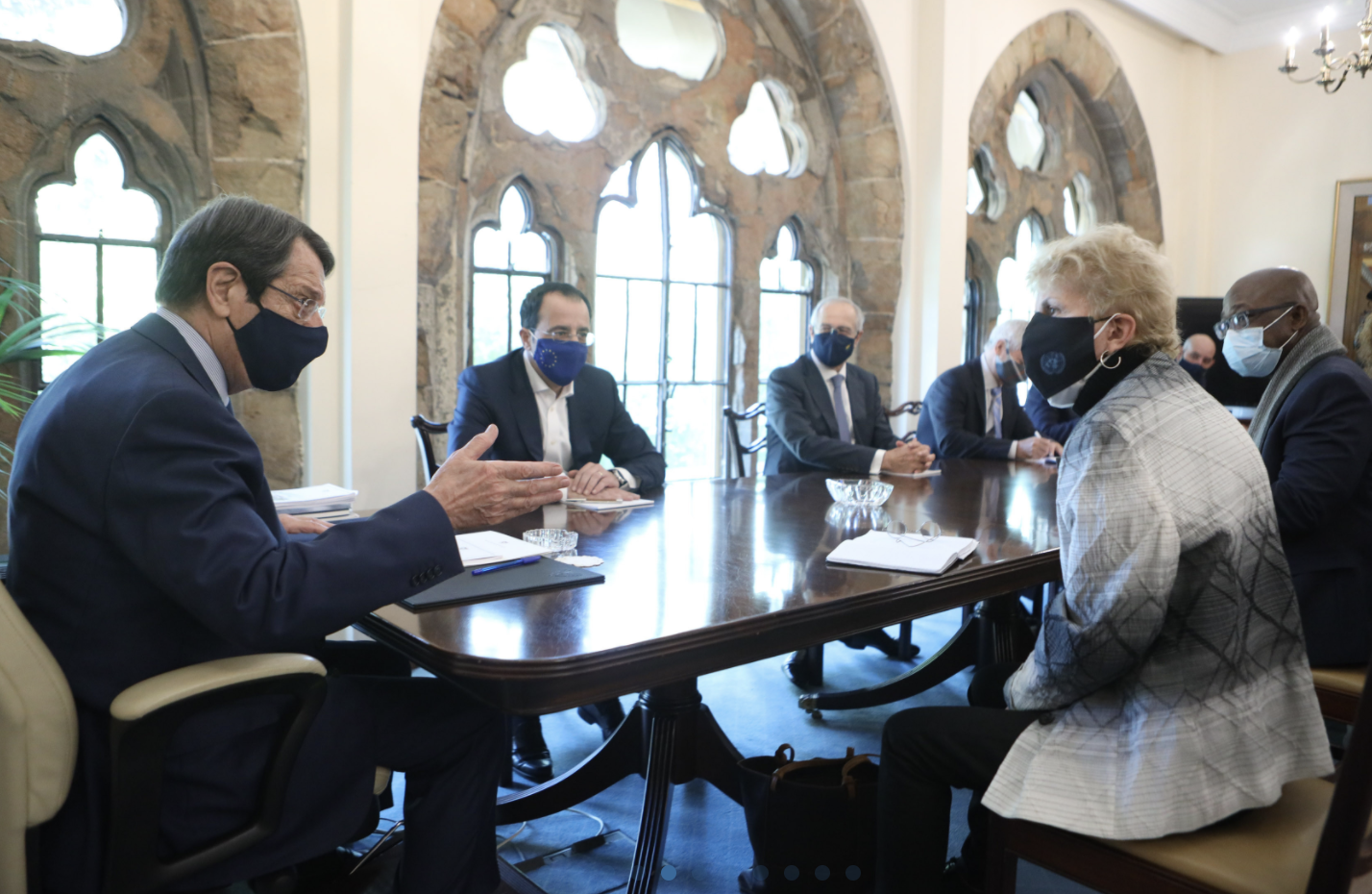 During her visit to Cyprus, Special Envoy of the UN Secretary General Jane Holl Lute held meetings with Cypriot President Nicos Anastasiades and Turkish-Cypriot leader Ersin Tatar, in the context of the parties' preparation for the UN-sponsored informal 5+1 meeting in Geneva.
Cyprus Government Representative Kyriakos Kousios issued a written statement about the meeting between Anastasiades and Lute:
"The President of the Republic Nicos Anastasiades received today at the Presidential Palace the Special Envoy of the UN Secretary General on the Cyprus issue, Jane Holl Lute.
The meeting took place in the context of the preparations for the informal meeting on the Cyprus issue announced by the UN Secretary General for April 27-29, in Geneva.
During the meeting, the President of the Republic reiterated his determination for a creative presence of himself and the Greek-Cypriot side in the informal meeting, assuring of his full political will to work together to achieve a functional and lasting, viable solution to the Cyprus issue, based on the UN Security Council's decisions and resolutions from the Joint Declaration of 25 November 2019 in Berlin, the numerous Summit Agreements, the work and convergences achieved so far and the EU principles and values, in order for the Republic of Cyprus to evolve into a bi-zonal, bi-communal federation.
At the meeting, President Anastasiades stressed once again the position of the Greek-Cypriot side that the EU's presence as an observer at the meeting on the Cyprus issue is in the interest of the whole of Cyprus as an EU member state, in light of the latest statements by the Turkish Government regarding the positive agenda it seeks to achieve with the EU."
Tatar: The meeting was fruitful
In turn, Turkish Cypriot leader Ersin Tatar described his meeting with Jane Holl Lute as fruitful.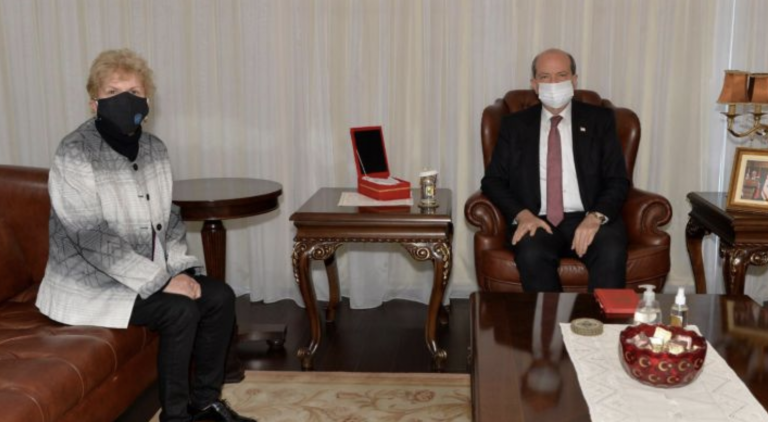 "As you know, the UN-sponsored 5+1 informal meeting has been approved by all parties and will take place in Geneva on April 27-29. To hold this meeting, Miss Lute reached out to all parties involved, made great efforts and succeeded. We also expressed our appreciation for her efforts," Tatar said.
"During our meeting today, we mainly discussed the details of the informal UN 5+1 meeting, including methodology and manners.
I told Miss Lute that as the Turkish-Cypriot side, Turkey and Homeland, we have honestly and constructively prepared for the UN-sponsored 5+1 informal meeting based on our vision on which we have fully agreed, and our expectation is that the Greek Cypriot side and Greece will attend this meeting in the same direction.
We explained to Lute that there is a need for approaches that will contribute to the peace and stability in our region, not for processes that collapsed due to the obsession with the same rhetoric on the Cyprus issue and that our new vision, which includes a model of cooperation based on sovereign equality and the equal international status of the two states, will allow us to achieve this goal through the win-win principle. /ibna