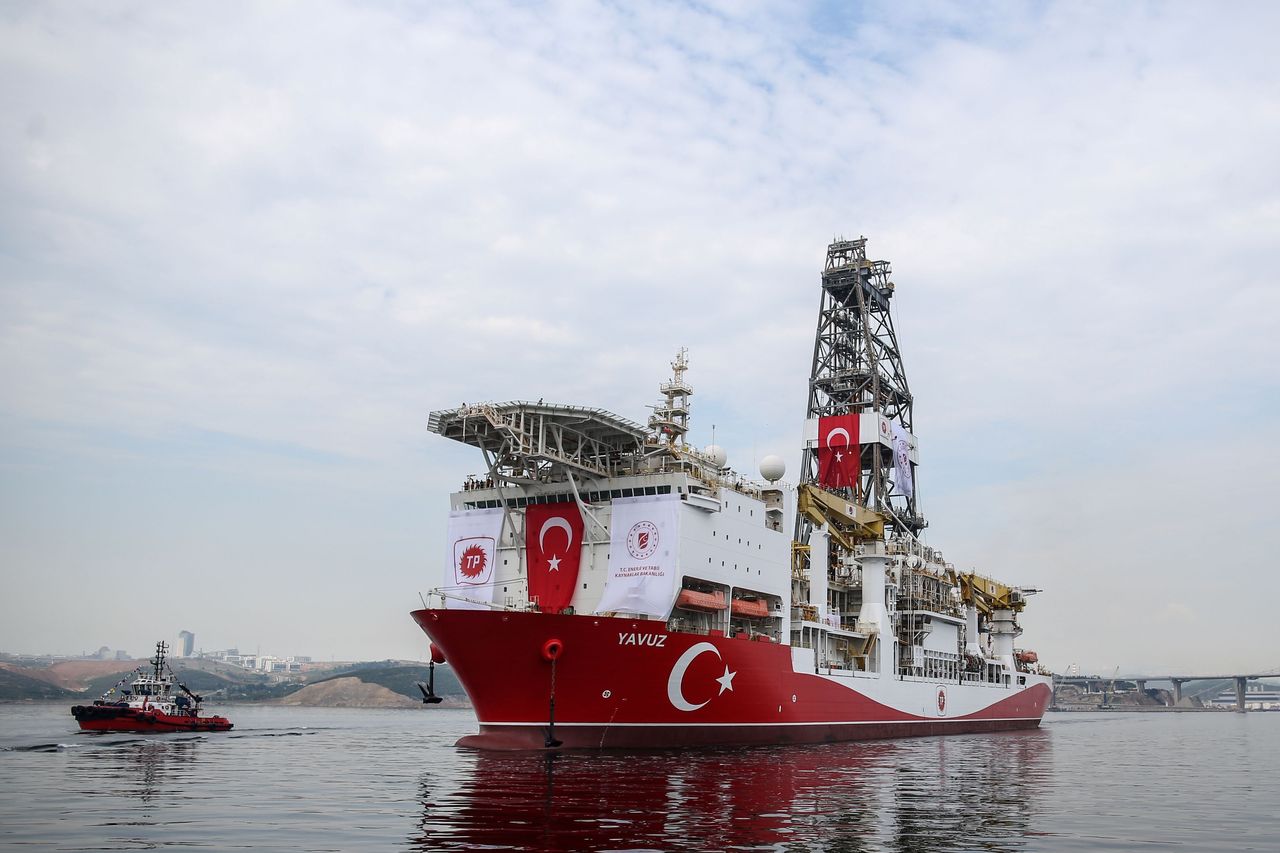 Anastasiades sends new letter to the UN Secretary General, accusing Turkey of implementing a "B" project on the Cyprus issue
By Michael Michael
The Republic of Cyprus issued a Navtex towards the region near Cavo Greco, which covers a large part of Block 3 and part of Block 2 of the Cypriot EEZ, within the area of responsibility of the Research and Rescue Centre, for a naval exercise with live fire for Monday 1 July, to be repeated on Wednesday 10 July. According to the Navtex of the Republic of Cyprus, live fire exercises will be held in the area and will be "very dangerous for navigation".
This move, which was brought to light by the Cypriot newspaper Phileleftheros, can only have a deterrent and symbolic character, since this area is very close to the region of Karpasia, which, by all indications, will be the next target of the second Turkish drilling rig.
In the grand scheme, companies already contracted with the Republic of Cyprus are also "involved". Although Block 3 of the EEZ belonged to the Italian company ENI, the Republic of Cyprus proceeded with actions that brought the French TOTAL to almost all blocks, including Block 3, after what transpired with the obstruction of the Italian drilling rig.
The second letter by Anastasiades
And while the Republic of Cyprus has already diplomatically moved towards the UN, with the Cypriot President himself denouncing, through a letter to the Body, what Turkey is doing illegally in the EEZ, without any reaction whatsoever, something worth nothing, it seems that a second letter followed.
Again with the initiative of the Cypriot President and again with the UN Secretary General as the recipient, a letter was sent, in which Turkey is denounced for the implementation of a plan "B" on the Cyprus issue.
More specifically, Foreign Minister Nikos Christodoulides said that the letter was sent on June 26, with President Anastasiades repeating the proposal on the Famagusta issue that had been previously submitted by past presidents Tassos Papadopoulos and Demetris Christofias./ibna