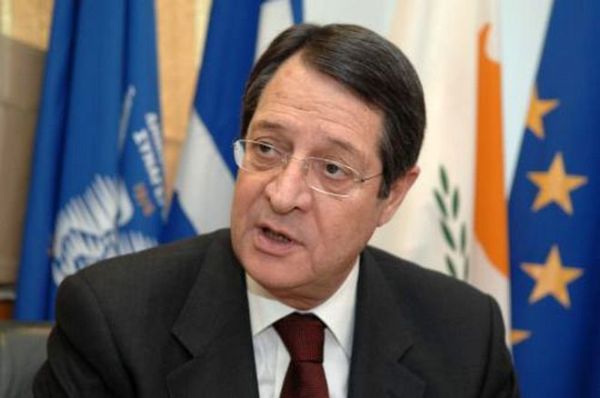 By Christos Meliopoulos – Nicosia
With everything pointing to the conclusion that the new talks over the Cyprus issue are round the corner, all parties are gearing up for the best possible representation.
"There is generally a feeling that a clear progress could be made; as long as Turkey who holds the key allows so," says a Cypriot official who echoes the optimistic side of commentators and politicians.
The government in Nicosia is under no illusion that the high expectations will necessarily yield results, and plans to leave nothing to chance. In this respect President Anastasiades' visit to Athens and his meeting with Prime Minister Samaras is considered to be an essential step in forging a united front with coordinated action.
Both leaders held meetings with influential actors on the Cyprus problem during their recent visits to New York and Washington, while for months now there has also been a renewed round of talks and clarifications with other European capitals, most notably London.
The Turkish-Turkish Cypriot front has also been very active, trying to appear as willing to make concessions and determined to solve the problem. But Nicosia takes every Turkish word with a pinch of salt or two. Statements like the one made by Turkish Foreign Minister Ahmet Davutoglou that the leaders of the two communities in Cyprus were to meet on 4th November, when no such agreement has been finalised, has been widely interpreted as an attempt to shift pressure on the Greek Cypriot side and present it as the one raising obstacles.
A government spokesman clarified that "if the joint statement that will follow the meeting of the two leaders in Cyprus is not agreed then the meeting will not take place." The Turkish speaking side has also stated that the aim is to wrap up the talks in March 2014.
Matters such as the return of Famagusta to its lawful inhabitants and the meetings of the two chief negotiators with Athens and Ankara officials give the new negotiation process an extra interest and prospect, although Cypriot opposition politicians stress that the government needs to tread these paths carefully. AKEL has already raised concerns over talk about exchanges with regard to Famagusta and over Anastasiades' reference to an "evolution" of Cyprus to a federation.