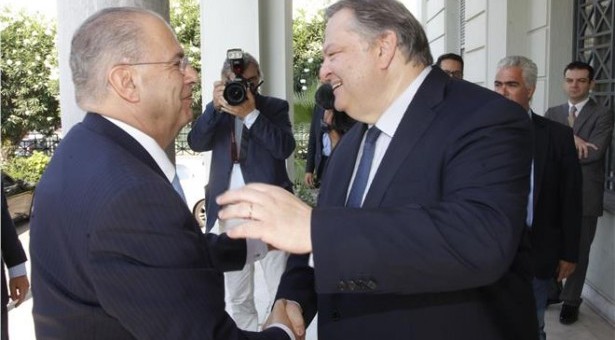 By Spiros Sideris – Athens
Cypriot Foreign Minister Ioannis Kasoulides will visit Athens on Monday, where he will meet with Vice President and Foreign Minister of Greece, Evangelos Venizelos to coordinate actions and activities to counter the Turkish threat to Cyprus Exclusive Economic Zone (EEZ).
According to an official statement, the aganda of the meeting will dominate, the Cyprus issue, the bilateral relations, developments in the region, as well as other international and regional issues.
Referring to today's meeting, Mr. Kasoulides had said on Saturday that "at this stage, there must be a coordination of diplomatic moves, to consider what further measures will be needed in the event of an escalation of the situation, as well as some other actions that will denote the common position of Athens and Nicosia to address the issue".
The meeting between the Foreign ministers of the two countries, will be followed by official talks between delegations of Cyprus and Greece.
After that, the two ministers will give a common press conference, which is scheduled for 12:30 in the afternoon.
Mr. Kasoulides will also attend a dinner hosted in his honor by Mr. Venizelos, and will return to Cyprus later in the evening.