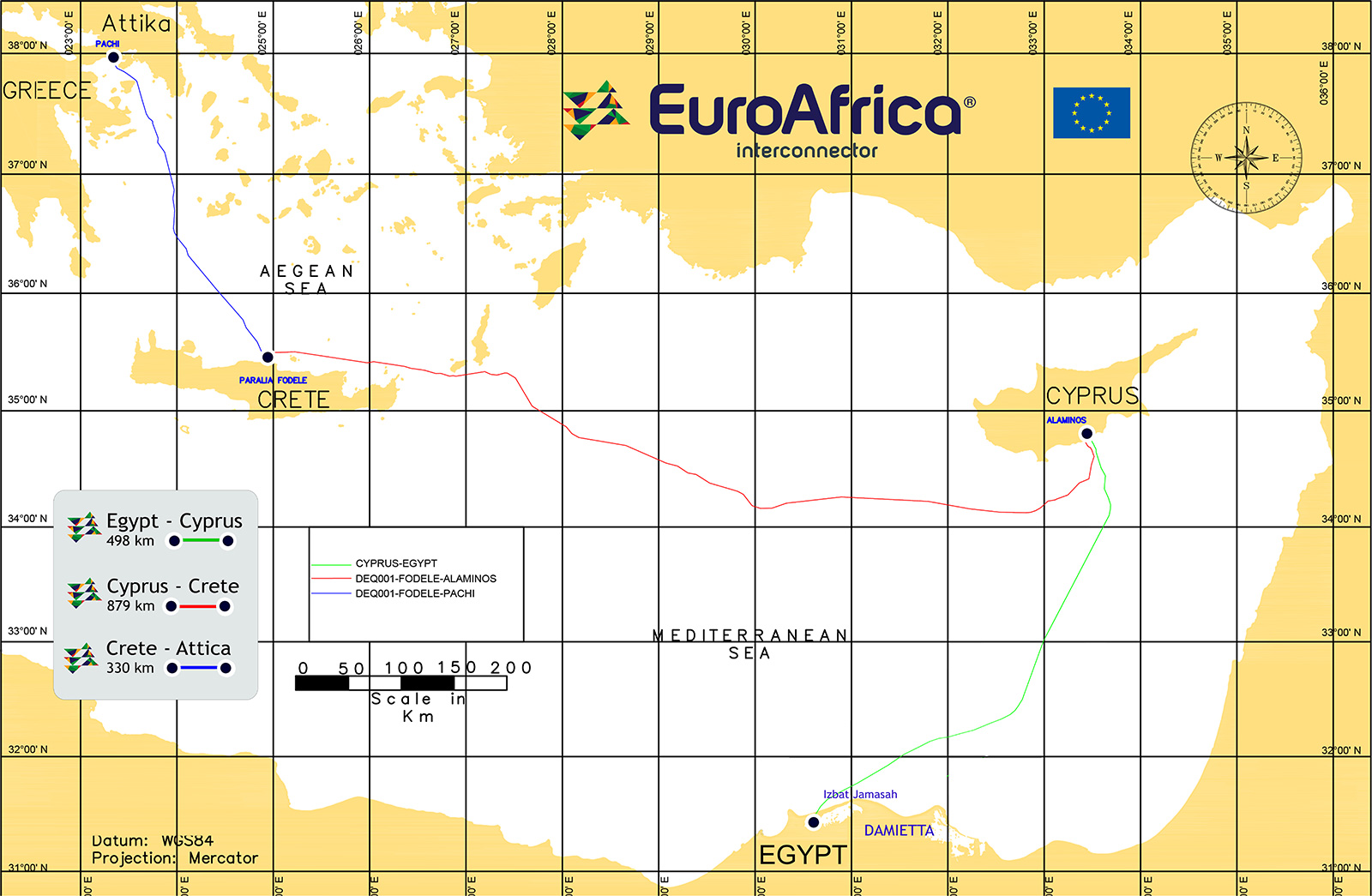 Egyptian President, Abdel-Fattah al-Sisi, has endorsed the Egyptian-Cypriot agreement on the submarine gas pipeline.
The agreement, as pointed out by local media, was signed in September and concerns the construction of a submarine pipeline for the extraction of Cypriot natural gas to Egypt, its processing and its subsequent export to Europe.
The agreement was approved by the Egyptian parliament in March 2019.
It is recalled that in May Egypt signed an agreement with Cyprus to install a 310 km submarine cable to export electricity to Europe.
According to the management company EuroAfrica Interconnector, this agreement, worth about 2 billion euros, is a "milestone".
"Cyprus, as noted, has now become an important center for the transportation of electricity from Africa to Europe".
Egyptian daily said on the occation of the endorsement of the agreemnt that "last year, gas started to flow from four major new fields on the Mediterranean coasts of Egypt and production is already sufficient to meet domestic demand. The most populous country in the Arab world is now seeking to develop the infrastructure for extracting energy wealth, liquefied natural gas and electricity. Egypt also seeks to import natural gas to boost the profitability of its new liquefaction and export facilities on its Mediterranean coasts"./ibna