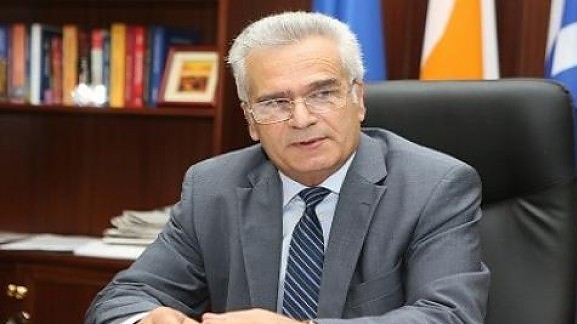 Review Hari Stefanatos
With Turkey closing the passages towards Syria for jihadists, including the Islamic State, the focus now falls in the turkish-occupied part of Cyprus, in accordance with the Cyprus Intelligence Agency (BPH), as had happened previously with Chechen radical Islamists – separatists.
So it seems that volunteers are flocking to the classes of the Islamic State are beginning to prefer alternative entry routes to Syria instead of Turkey, with the head of the BPH, Andreas Pentara stating that: "The jihadists want to use the turkish-occupied area as a stopover to go into the war zone".
However he stressed that the State has taken all necessary measures, reassuring the citizens, who witnessed reports of jihadist leaders seek cold beheadings by Muslim citizens residing in Europe, Australia, USA, and Canada.
According to the head of the BPH, the jihadists do not currently intend to turn Cyprus to a warzone, but to use it to move through occupied areas in war zones in Islamic countries, notably in Syria and Iraq, and Lebanon.
Nevertheless Mr. Pentaras says: "jihadists were found in Cypriot airports and have been repatriated".
The Cyprus Intelligence Service failed to identify these individual cases of jihadists in Cypriot airports, who intended to go to the Middle East through the turkish-occupied part. The head of BPH indicated that these individuals were identified, arrested and repatriated.
Meanwhile, Mr. Pentaras stated that they have increased security measures at airports, as jihadists may arrive in Cyprus as tourists from Europe with – EU passports and thus not be subjected to strict controls.
Moreover, according to Mr. Pentaras, controls at roadblocks have increased as a second control area if not detected at the airports.