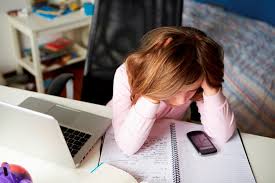 Review Hari Stefanatos
A rapid upsurge is observed in the offenses of children exploitation via the internet, in Cyprus, since 23 cases were recorded in 2013, while so far in 2014 there are 60 recorded incidents. These data are released by the Commissioner for the Protection of Children's Rights, Leda Koursoumba, stressing the need for the briefing and education of parents.
Speaking after today's session of the Commission on Human Rights, in which was discussed the issue of modern electronic online environment and its impact on children, initially she said that despite the fact that we cannot demonize the internet, risks are real and growing, as time of Internet use by children is growing rapidly. As she said, according to a european study of 2010, children use the Internet on an average of 90 minutes per day.
Mrs. Koursoumbas said that at present there are some information and education programs, but these are not known to the parents. Therefore, she continued, there must be further training and awareness.