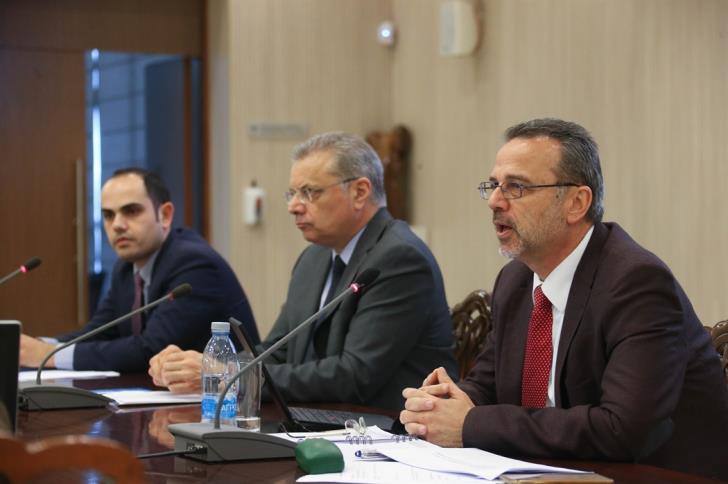 Measures to restrict the movement of citizens in order to prevent the spread of the COVID-19 coronavirus have been set in force since Tuesday, 24 March 2020 at 18:00, in accordance with the decree issued by the Minister of Health of the Republic of Cyprus.
The measures put in place allow for citizens to step out for very specific reasons, in the case of which the restriction will lifted for a period of 3 hours from the time of approval. Approval will be provided either by text message sent to 8998 free of charge or by completing the required forms.
When stepping outside, employees/citizens should carry their ID or passport with them alongside a corresponding form for each case, including a Form or a response SMS in order for the Police to be able to control their movement.
There are categories of forms which can be completed to be granted movement. One is completed by the employer or the self-employed and the second, which relates to outings for absolutely essential personal reasons, is completed by the citizen concerned in the form of a declaration.
It should be noted that if citizens do not have access to the confirmation forms, they may carry with them a handwritten certificate containing the following information: name, date of birth, ID or passport number, address of residence, time of movement by the citizen, as well as the specific purpose of this outing. The activities falling under the categories exempted from the prohibition on unnecessary movement as defined by the relevant decree are:
Visit to a pharmacy; blood donation; doctor's visit
Visit to a store to purchase or supply essential goods/services
Visit to a bank, in the event that electronic transactions are not possible
Absolutely necessary visits to government agencies or services of the wider public sector and the local government
Movement to assist people who are unable to provide for themselves or who must be protected or have been placed in self-isolation and/or in quarantine areas
Moving for physical activity or for the needs of a pet, provided that no more than two persons are out at the same time and are confined to areas adjacent to their home
Attending a ceremony (eg funeral, marriage, baptism) by first and second-degree relatives with no more 10 persons gathered
Declaration of any other purpose of movement which may be justified based on the restriction measures.
Internal Affairs Minister Nicos Nouris and Deputy Minister of Innovation and Digital Policy Kyriakos Kokkinos, during a press conference explained the process of providing exceptional movement, stressing that there would be flexibility at first and that the controls would be more of an advisory nature until citizens get adjusted to the new norm. At the same time, it was emphasized that if cases of abuse of the exceptions were observed, the measures would become even more stringent.
They also underlined that those who tried to abuse the system would receive the punishment provided for, that is, a fine. /ibna