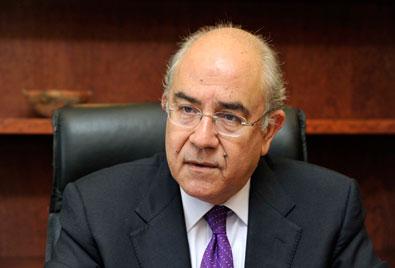 Review Hari Stefanatos
President of the House of Representatives Yiannakis Omirou sent a message to the Cyprus News Agency (CNA) to mark 40 years since the Turkish invasion of Cyprus noting that the Greek Cypriot side is ready for a solution and determined continue the struggle to overcome the intransigence and prevarication the Turkish side has been demonstrating all these years.
"Forty years since the shameful double crime against Cyprus, the treacherous coup and the barbaric Turkish invasion, our main duty is to pay homage and gratitude to our heroic dead. We must also send a message of honour and solidarity to the relatives of our missing persons, our enduring enclaved, and our refugees, who for forty whole years are bearing a cross of unbearable torment", Omirou says, to add that "forty years later, the tragic consequences of the treason and the crime remain unchanged. The refugees, the missing, the enclaved, the violation of the human rights and fundamental freedoms of our people, as a result of the Turkish invasion and continuing occupation, are the irrefutable evidence of the continuous international illegality of Turkey against Cyprus".
The House President goes on saying that all "efforts to achieve a solution have for forty years been encountering Turkish intransigence and prevarication. The process of negotiations has not yielded results, since the Turkish side insists on a solution of two state entities in the context of a confederation, on the violation of human rights, and on the continuation of Turkey`s interventionist rights of guarantee", giving his assurance that "for this solution we will continue to insist and strive, because only such a solution will bring permanent peace, security, prosperity and development for all the legitimate residents of Cyprus, Greek Cypriots and Turkish Cypriots".
"Once again we deplore the treason and crime. We commemorate and honour our heroic dead. We give content to their sacrifice and redefine our own duty. We declare that we will continue the struggle for freedom and justice`, Omirou concludes.
(Source: CNA)