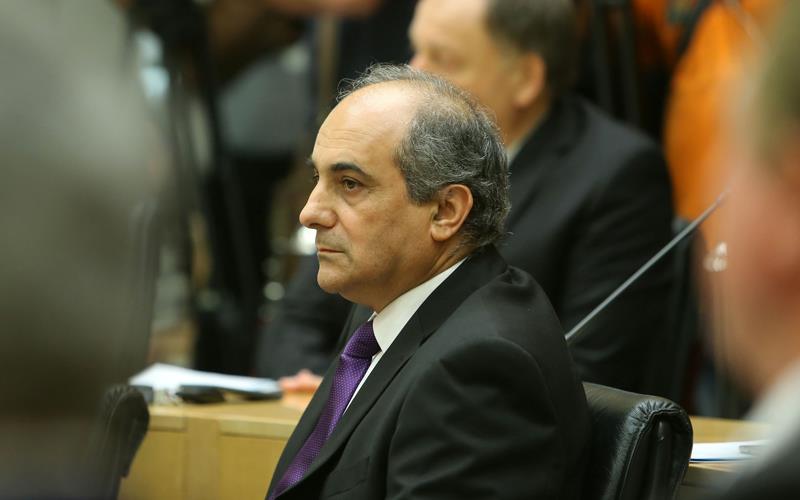 The opportunity to meet with his counterparts from other countries had Cyprus' President of the Parliament, Dimitris Syllouris, on the sidelines of the 137th Assembly of the Interparliamentary Union, which began on Sunday, October 15, 2017, in St. Petersburg.
Syllouris had a meeting with Kuwait National Assembly President Marzouq Ali M. Al-Ghanim. During the meeting, Syllouris referred to the very good relations between the two parliaments and discussed with his Kuwaiti counterpart ways of further strengthening the cooperation of the two bodies, particularly within the framework of the Interparliamentary Union.
On Sunday, moreover, the House Speaker had a meeting with the Chairman of the Oman Consultative Council (House), Sheikh Khalid Bin Hilal Al Maawali. The meeting reaffirmed the excellent level of relations between the two bodies. The Omani President addressed an invitation to Sylluris to make an official visit to Oman, which was accepted.
On the occasion of the Conference, the President of the House of Representatives attended a working lunch with presidents of other parliaments attending the Convention, which was hosted by the President of the Interparliamentary Union, Saber Chowdhury.
Monday morning, Syllouris also had a meeting with the President of the National Assembly of Armenia, Ara Babloyan. The two Presidents referred to the historical links between Cyprus and Armenia and exchanged views on key issues that concern both countries, such as developments in Syria and the role of Turkey in the wider region.
Finally, the president of the House of Representatives had a meeting with the president of the House of Representatives of Egypt, Ali Abdel Aal, which was held in a very friendly atmosphere. During the meeting, the two countries' relations were reviewed, and it was agreed to further promote cooperation between the two Bodies, on the basis of common goals and aspirations./IBNA