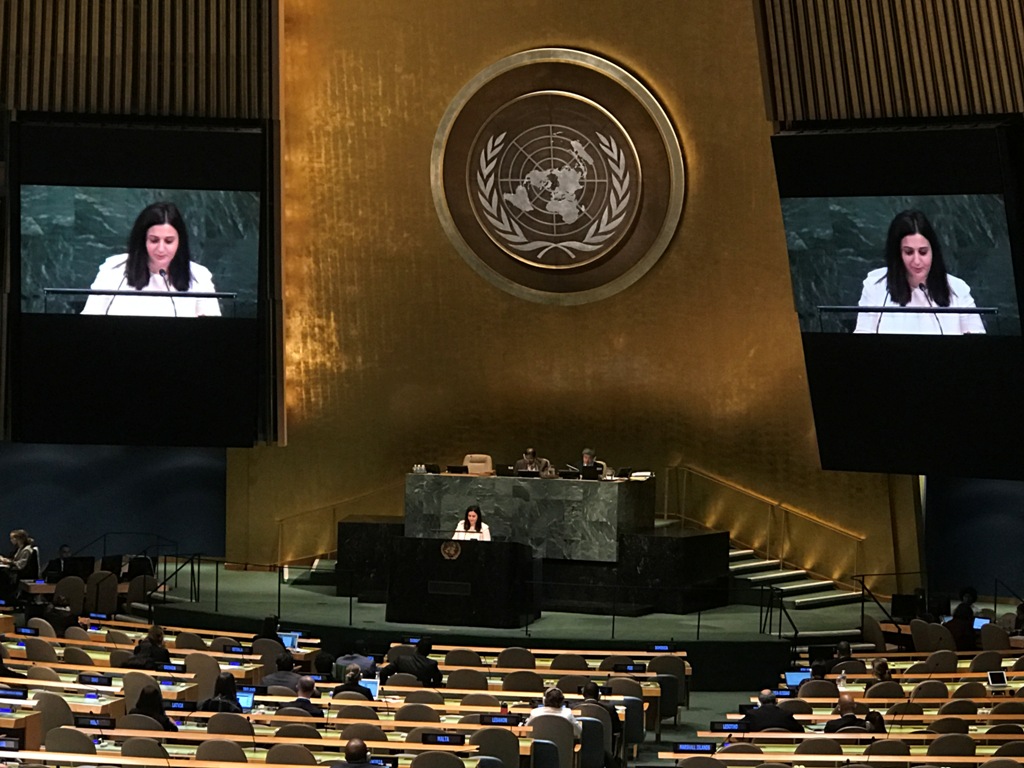 The Representative of the Republic of Cyprus to the 6th Committee of the General Assembly of the United Nations (UN), Vasiliki Krasa, delivered a statement at the 72nd plenary session of the UN General Assembly on Agenda item 76: Report of the International Criminal Court (1 August 2016 – 31 July 2017).
Krasa commended President Fernandez de Gurmendi for her comprehensive report and the significant contribution that the Court has towards the overall UN goals for achieving a more just and peaceful world. The delegate noted that this year the Court, for the first time, awarded individual and collective reparations to victims of crimes and reiterated Cyprus commitment to promote the universality of the Rome Statute and urged all member states to ratify and fully implement the Statute.
Further, Krasa added that "Cyprus is honoured to have served as ad country co-focal point for the promotion of universality of the Rome Statute, from October 2013 until the end of 2016, and remains committed to the collective responsibility of all State Parties in promoting universality".
Leading, Krasa expressed Cyprus appreciation for Court's mandate in ensuring accountability for perpetrators responsible for the destruction of cultural property, as the protection of cultural heritage is one of Cyprus priorities. Moreover, Krasa referred to the Mission of Cyprus' preparations to launch of an informal Group of Friends for the Protection of Cultural Heritage, which would take a multifaceted approach including the international criminal justice angle by supporting existing initiatives and resolutions as well as relevant organizations./IBNA
Photo: pio.gov.cy