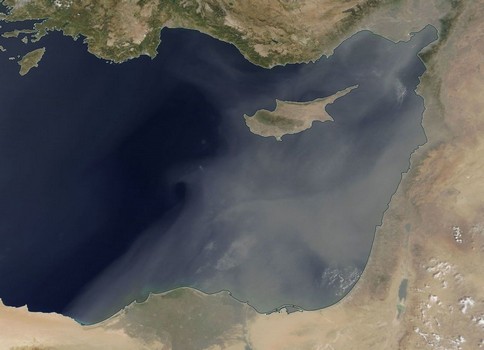 Particularly high concentrations of dust have been recorded Today, March 26 in Cyprus, according to measurements of the Air Quality Monitoring Stations.
Dust concentration values ​​as measured on Thursday morning have exceeded the limit of the average daily value of 50 µg/m3 micrograms per cubic meter.
Because the dust contains tiny inhalable particles, which may have a negative impact on human health, the general public and especially vulnerable groups (children, the elderly and patients) are urged to avoid going out until the phenomenon has passed, announcement by the Cypriot authorities.
According to morning measurements, in Nicosia the measurement showed 58 µg/m3, in Limassol 53 µg/m3, in Larnaca 86 µg/m3, in Paphos 62 µg/m3 and in Paralimni 63 µg/m3.
It is noted that the term 'dust' refers to inert particle matter in the atmosphere, with a diameter of less than 10 µm (PM10)./ibna