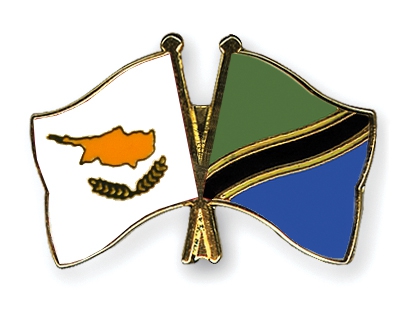 The new High Commissioner of the Republic to Tanzania, stationed in Oman, Mr Andreas Panayiotou, presented on 24 March 2017 his credentials to the President of the United Republic of Tanzania, Mr John Magufuli.
Presenting his credentials, Mr Panayiotou conveyed the warm greetings of the President of the Republic, Mr Nicos Anastasiades, to President Magufuli and the people of Tanzania, as well as his wishes for continuous progress and prosperity.
He also made special reference to the longstanding friendly ties between the two countries, dating back to Archbishop Makarios and President Nyerere, noting the very good lever of bilateral relations despite the geographical remoteness. Moreover, the High Commissioner assured the Tanzanian President that he would make every effort for the further reinforcement and promotion of bilateral ties in all sectors, for the mutual benefit of the two countries and peoples.
Lastly, he thanked President Magufuli for Tanzania's principled stance vis-à-vis the Cyprus problem.
Receiving the credentials, President Magufuli reciprocated President Anastasiades' warm greetings and wishes and conveyed his willingness for the deepening of Cyprus-Tanzanian relations in all fields. He also wished that the efforts to resolve the Cyprus issue would soon reach a successful outcome on the basis of the relevant UN resolutions and international law./IBNA