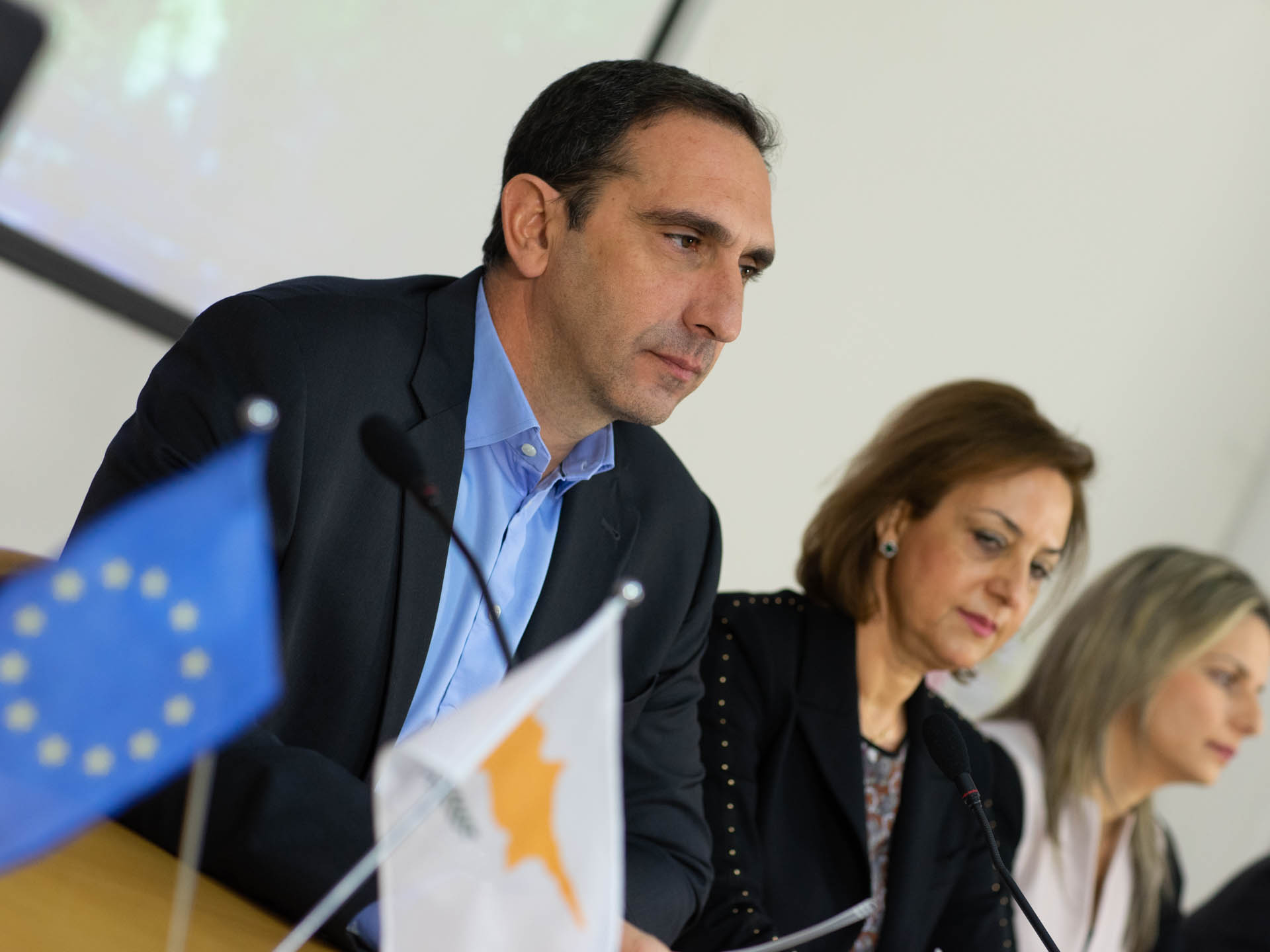 A decree was issued by Cypriot Health Minister Konstantinos Ioannou and published in the Government Gazette announcing measures to tackle the coronavirus epidemic in the Republic of Cyprus.
According to the decree, until 31 March 2020, the gathering and stay in the same single enclosed space, for private or public use, of more than 75 persons in total is prohibited. "Single enclosed spaces" for private or public use refer to theaters, cinemas, restaurants, cafes, bars, ice-cream shops and event halls.
The 75-people-threshold was reportedly selected on the basis of demographic data and epidemiological criteria following recommendations by the World Health Organization and the European Center for Disease Control and Prevention (ECDC).
The prohibition also applies to any enclosed single dining, entertainment or leisure space located within a shopping mall, supermarket, hotel, hospital, airport, camp, or other private or public space, without sufficient separation measures to prevent the congestion of more than 75 people for some time at the same place.
The Communication states that the prohibition does not apply to concentrations exceeding 75 persons falling within the usual and routine performance of professional duties and activities, such as in offices, companies, industries, etc., as long as the basic rules of hygiene are followed.
In addition, the measures do not apply in cases of short movement within or to and from the space in-question, such as in shopping malls, supermarkets and other places where visitors will move and will not remain for long periods in the same place.
4 new cases
According to updates the Health Ministry received on Wednesday by the Cyprus Institute of Neurology and Genetics, four new coronavirus cases have been confirmed.
Specifically, the patients are two people who arrived from the United Kingdom and for whom the thermal cameras at the Larnaca Airport Medical School detected high fever. They were transported and hospitalized in the specially designed rooms at the Nicosia General Hospital.
Another case involves a person who has remained hospitalized since yesterday at the specially designed rooms of the Limassol General Hospital and who contacted the authorities after she had a fever.
The fourth patient is an employee who remains in home isolation after he experienced symptoms and contacted the competent authorities.
The Department of Epidemiological Inspection Unit of the Ministry of Health has already started monitoring the contacts of all four cases, and will be taking samples to carry out of specialized examinations./ibna