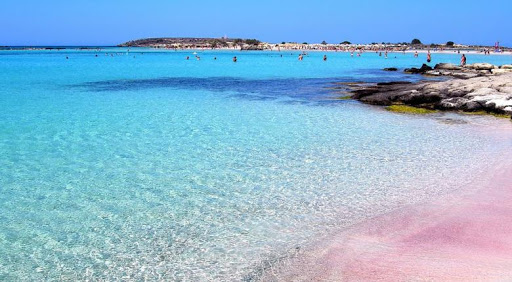 Cyprus ranks first in Europe in terms of water quality for swimming. The European Environment Agency (EEA), in a new survey, found that in the 22,295 areas of Europe that were inspected, 84.6% had excellent water quality.
In a statement, Environment Minister, Costas Kadis said "the European Commission today announced the final results concerning the quality of bathing waters across Europe. This is the annual evaluation of European bathing areas, which shows how well the environmental protection measures are applied, allowing the citizens to make sound decisions with regard to the bathing areas they will choose in Europe. In accordance with these results, Cyprus has the best top quality bathing waters in all of Europe for the year under review 2019".
"More specifically, Cyprus is fully compliant with the most stringent specifications of the EU Bathing Waters Directive. The bathing waters of Cyprus have been evaluated as being of excellent quality with a compliance rate of 99.1%, placing our country at the top of European Union countries with the cleanest bathing waters. Austria comes second with 98.5% with Malta in third place with 97,7% followed by Greece with 95.7%", the Minister of Environment noted.
"The direct connection of the bathing waters quality with health and the environment is all too obvious for Cyprus. The quality of bathing waters bears also direct relation to tourism, therefore the excellent results are very important not only for the health of the bathers and the environment but also for the economy of Cyprus, which is linked to the quality of our sea and tourism activities", Kadis added.
For the bathing period of 2019, that is, from 1st May to 31st October 2019, 112 bathing water areas were monitored all along the coastal zone of Government-controlled Cyprus at least on a monthly basis, while a sample testing had taken place before the commencement of the bathing season.
"Cyprus top performance this year is no accident, given that since joining the European Union Cyprus continues to comply with the most stringent specifications of the Directive, concerning the management of bathing waters, while also fulfilling the obligations stemming from it and constantly monitoring the quality of bathing waters", noted the Minister.
"This ongoing success and top performance, which is an honour for Cyprus, is due to constant awareness and the impeccable cooperation of the Environment Department, which has the overall responsibility for the implementation of Directive, with the Sanitary Services and Public Health Services together with the General State Laboratory and the Local Self-Government Authorities. These services deserve to be congratulated by all of us", Costas Kadis concluded./ibna