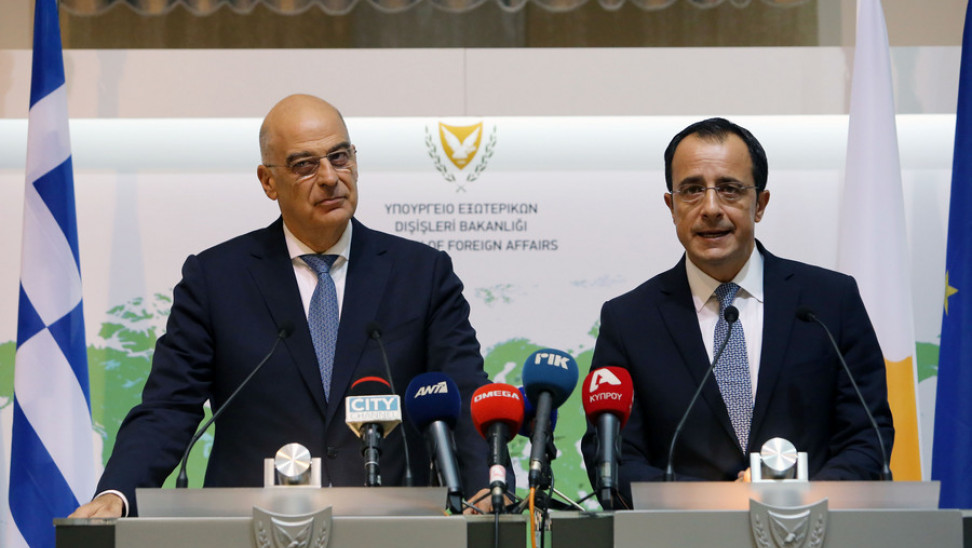 The Minister of Foreign Affairs of the Republic of Cyprus Nikos Christodoulides will receive on Tuesday, August 18, 2020, the Minister of Foreign Affairs of Greece Nikos Dendias, who initiated a trip to Cyprus on a one-day working visit.
The two Ministers will have a private meeting, after which they will participate in broadened consultations with the participation of official delegations. The situation in the Eastern Mediterranean is expected to be at the center of the discussions in the light of the continuing escalation of the Turkish illegal activity, with an emphasis on coordinating actions and operations at all levels to deal with it, as many initiatives are expected in the near future,with the commencement of the Greece-Turkey talks at the forefront.
After the consultations, Christodoulides and Dendias will make statements to the media representatives. Earlier in the morning, Nikos Dendias, accompanied by Nikos Christodoulides, was received by the President of the Republic Nicos Anastasiades.
In a statement on Monday, Government Spokesman Kyriakos Kousios said that the Republic of Cyprus is unwaveringly committed to reaching a solution to the Cyprus issue and hoped that European partners and the international community would respond in a detrimental towards Turkey manner, with deterrent measures against its illegal piracy.
In addition, Kyriakos Kousios noted that "there is a strong diplomatic activity in the recent period, for the events taking place in the Eastern Mediterranean". /ibna