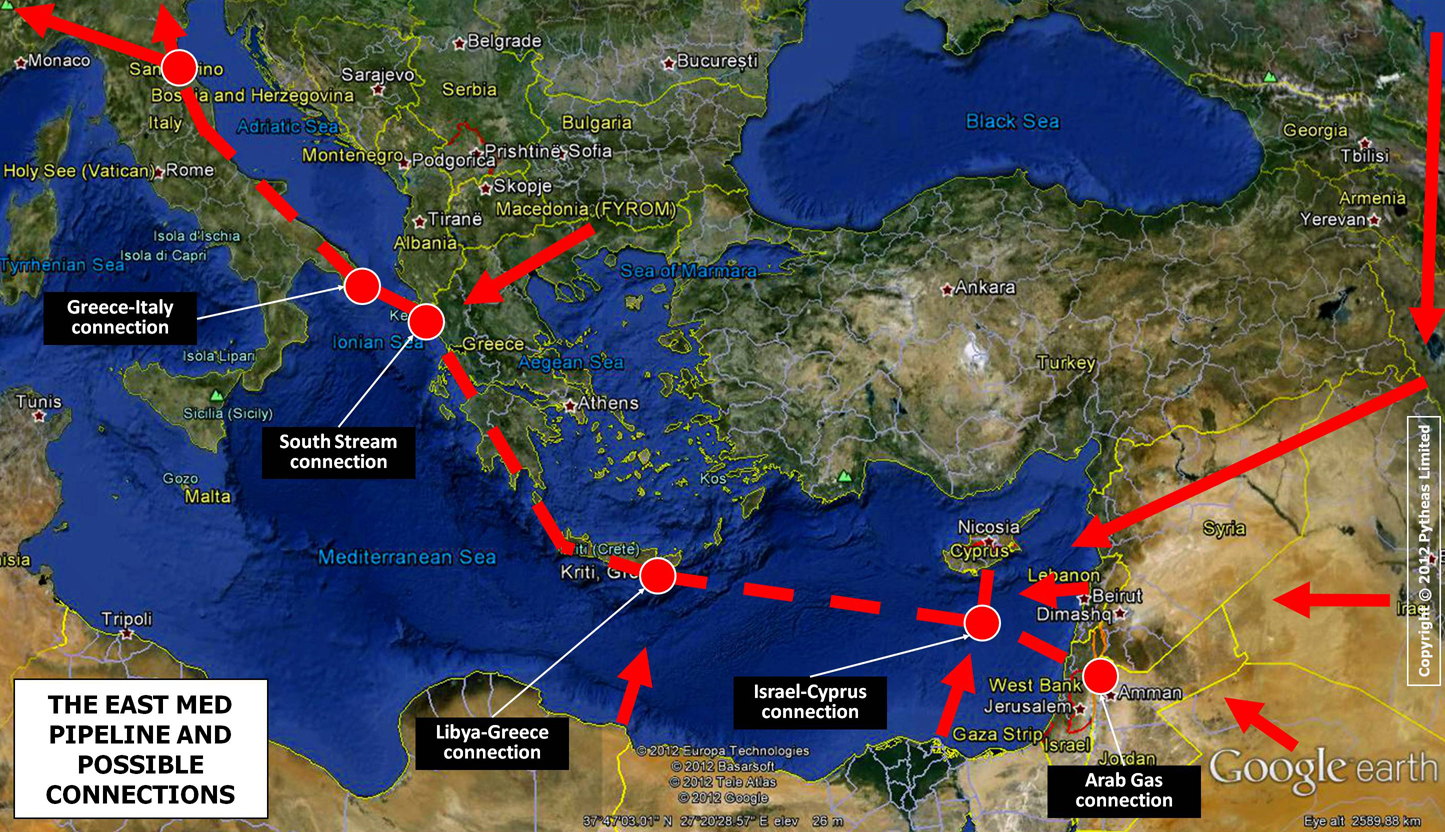 Cyprus, Greece, Israel and Italy agreed Monday to reinforce their cooperation, forming a quadri-lateral working group with the aim to monitor and support the development of the EastMed Pipeline Project and to identify terms of a necessary intergovernmental agreement to expedite project realization.
During a Ministerial Summit, in Tel Aviv in the presence of EU Commissioner for Climate Action & Energy Miguel Arias Cañete, the Energy Ministers of the four countries signed a Joint Declaration on EastMed, acknowledging that the recent gas discoveries in the Eastern Mediterranean Region, together with the potential for additional substantial discoveries, will likely transform the Region to a significant gas exporter to global gas markets.
According to the declaration, proven offshore gas reserves in Israeli and Cyprus' EEZs are already sufficient to underpin multiple complementary export projects by pipeline and LNG. Furthermore the declaration notes that the EastMed Gas Pipeline Project – a European PCI project promoted by IGI Poseidon SA – allowing a direct connection between Eastern Mediterranean resources and Europe, represents a viable and strategic option and will secure a direct long-term export route to European markets contributing to strengthening EU`s security of supply, while promoting competition among gas suppliers,
It also points out that the results of the pre-feed study, co-financed by the EU Commission, are positive, and the project resulted as technically feasible and economically viable.
The parties support the establishment of the Eastern Mediterranean as another corridor for gas supplies to Europe.
As it is stated, the EastMed Pipeline Project, while complementing other export options under assessment, represents a strategic priority for exporting into Europe part of the current gas reserves of the Eastern Mediterranean Region.
"The Parties will support the East-Med Pipeline development activities and to this extent will support the IGI Poseidon application for the obtainment of EU funding under Connecting European Facility program", the declaration points out.
The parties endorse the working group report dated 30 March 2017, regarding the East Med pipeline, submitted to Commissioner Canete./IBNA
Source: Cyprus News Agency