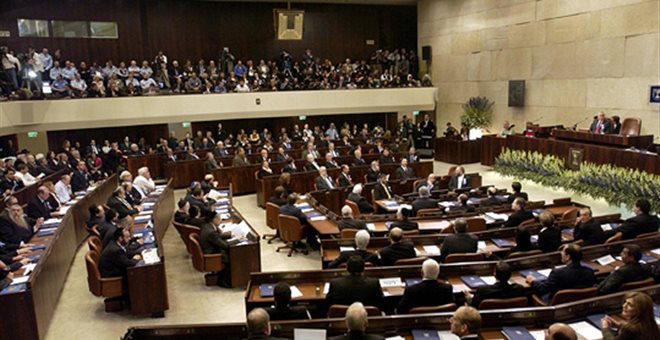 By Spiros Sideris – Athens
Cyprus and Greece are the countries with which Israel should promote alliances. This position is recorded in the new defense doctrine of Israel, which diversifies taking into consideration the energy reserves, but also the wider developments in the Middle East.
According to a report in the newspaper "Phileleutheros" it is noteworthy that while Cyprus and Greece are mentioned, there is nothing for Turkey, with which Israel a few years ago had special military cooperation and even progressed to joint arms programs. Instead, Turkey is presented as one of the sources of problems for Israel.
In the new defense doctrine of Israel it is noted that this is necessary because the situation has changed dramatically over the last 60 years, ie since the first designed corresponding doctrine for the Jewish state. It is noted that "the threats and challenges posed by the regional turmoil, the crisis in Israel's relations with Turkey and the complex reality that emerged after the events of the Arab Spring, require Israel to try and look for new opportunities to building alliances with other countries in the Middle East and elsewhere in the Balkans and Eastern Africa".
It goes on to clearly recorded three strategic factors, for which Israel may seek allies. It states: "three strategic factors can be identified for which Israel would be interested to promote formal and informal alliances".
In Eastern Mediterranean, Greece, Cyprus and other Balkan countries. In the Middle East – Saudi Arabia and some Gulf countries. Finally, in East Africa, Ethiopia, Kenya, South Sudan and Uganda (Christian East African countries threatened by radical Islamists). "
As to the degree of importance, Israel gives to the development of its relations with Cyprus and Greece, it is recorded elsewhere in the study on the new defense doctrine of the country: "The Mediterranean Sea is the lifeline that connects Israel with Europe and America. "
There is also a reference to the new circumstances that have arisen in recent years with the discovery of hydrocarbons. Specifically, it is noted that these new developments "require a revision of the maritime region in relation to the defense of Israel." It is emphasized that the discovery of gas reserves in the sea region of Israel and the setting of the Exclusive Economic Zone requires the protection of these strategic reserves. At this point is added the importance of the Red Sea as a trade corridor to the Asian powerhouses of China, India and Japan.
It is further noted that apart from the ability of Israel to defend its ground and protect its state, it now needs an additional powerful element that is the development of strategic relations. In these relations regional alliances have a prominent place, in which – as mentioned above – both Cyprus and Greece are included.