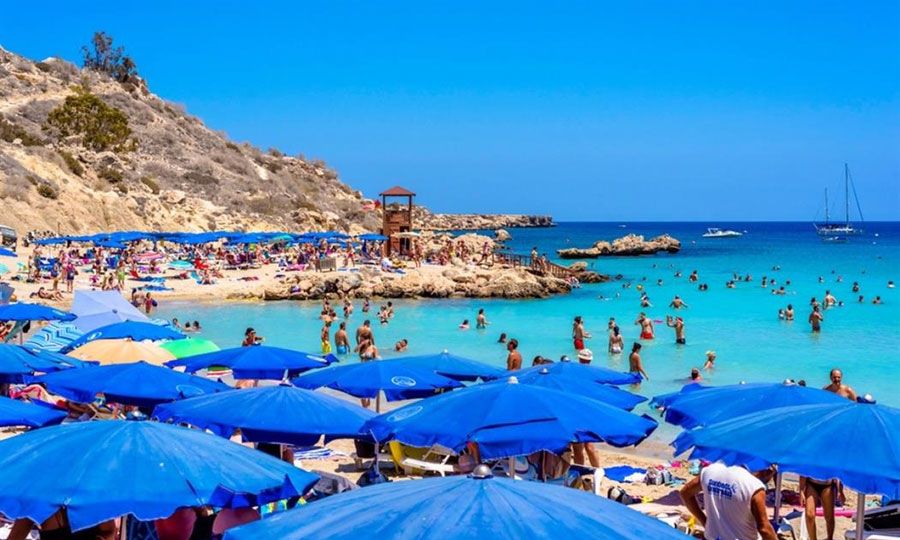 The Ministry of Tourism announced the launch of the Extraordinary Plan for the Support of Domestic Tourism, which was approved by the Cabinet.
The Plan is addressed to permanent residents of Cyprus and aims primarily at encouraging holidays in Cyprus, through: (a) the provision of affordable prices by tourist accommodation, (b) the granting of part of the cost of accommodation to the citizens who will use it.
The main purpose of the Plan is also to strengthen all local businesses, through the increased traffic that is expected to be generated in various parts of the country, and the fact that the tourist accommodation that will participate in the Plan, are obliged, at the prices they will offer, to provide only breakfast.
The general objectives of the Plan are the extension of the tourist season and the acquaintance of the Cypriots with the beauties of their homeland in various areas of the island.
The Plan is expected to help reduce the recession in the economy and maintain employment, in the difficult times that the global economy is going through due to the coronavirus pandemic.
The Plan will be in effect from September 1 to November 30, 2020. It includes Tourist Accommodations (Hotels, Organized Apartments, Tourist Villages, Agritourism Accommodations), which offer for the month of September the maximum price of 80 euro with breakfast for a double room per night, for the month of October the maximum price of 70 euro with breakfast for double room per night, and for the month of November the maximum price of 60 euro with breakfast for double room per night.
In addition, the Plan provides for the coverage of 25% of the accommodation costs by the Ministry of Tourism, including the charges for children, who will live in the same room with their parents.
The two nights have been set as the minimum stay for the use of the above prices.
It is reminded, finally, that the program "Small getaways to your measures" is also in force, through which travel packages in Cyprus are offered by tour operators. The packages also include the provision of coupons worth 20 euros each, for restaurants./ibna