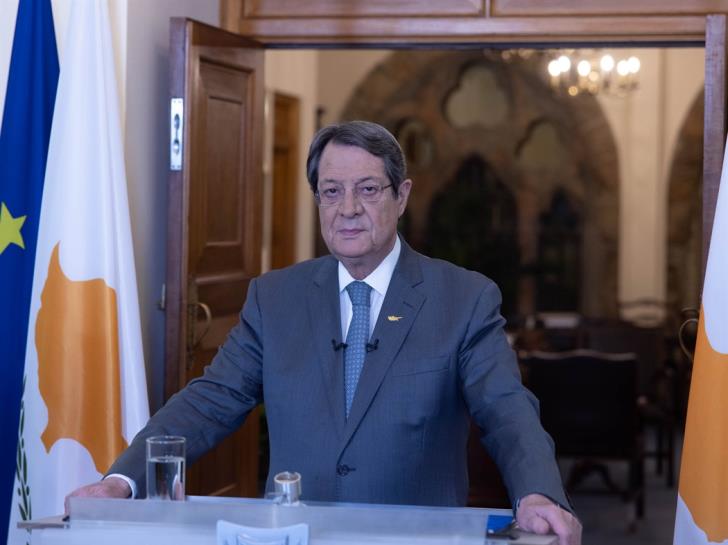 Cyprus returns to traffic restrictions due to the recent outbreak of COVID-19 cases. From Thursday until the end of November, among other restrictions, from 11 pm to 5 am the next day, travel is not allowed. Restaurants are closed at 10:30 pm and companies are required, without obligation, to proceed with special arrangements for the protection of employees.
President Anastasiades addressed the people after the end of the Council of Ministers, which met extraordinarily to approve the new package of restrictive measures to stop the pandemic.
Anastasiades appealed to society to observe the measures and for the people to continue to show responsibility in an effort to fight the pandemic.
The attempt of the President of the Republic to appeal to the Cypriot citizens was obvious. "Today I speak not only as President, but much more as a father, as a grandfather, as a parent who worries about the fate of his loved ones, but also about the fate of his fellow citizens. The daily increase of cases tends to take uncontrollable dimensions; dimensions that, in addition to life, threaten the health system, the jobs, the well-being of everyone but also of the country in general", Nicos Anastasiades stressed.
The scientists, advisers to the Government, "sound the alarm that if there is no full compliance with the existing measures and if we do not react immediately with further restrictions, the consequences for everyone will be asymmetric", he stressed, adding: "I ask for your understanding, that is why I invoke your patience. If we all behave responsibly in these crucial times, if we all show consistency and prudence, I have no doubt that we will succeed again".
A similar plea was issued by the Minister of Health Konstantinos Ioannou, who noted that "in this marathon that we are running all this time, we are called again to choose whether at the finish line we will all be standing together or if we will leave some along the way".
The Minister of Health announced three different categories of measures and restrictions. Extraordinary measures with pan-Cypriot application, measures with effect in Limassol and Paphos and restrictions that will be applied, at least until mid-January./ibna