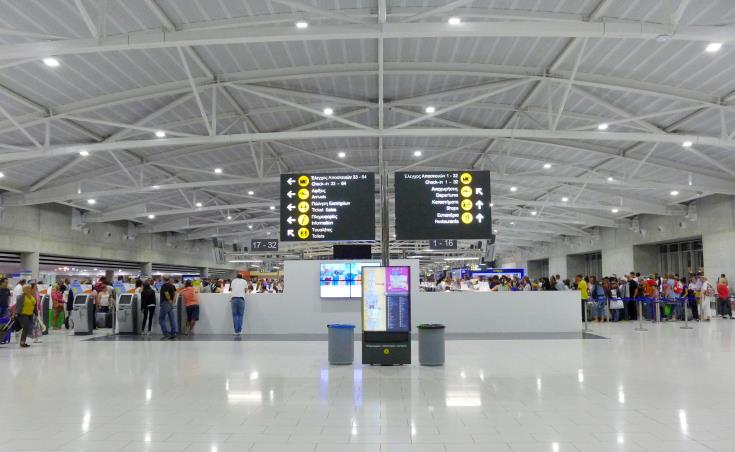 In the context of the constant evaluation of the epidemiological data provided by the Advisory Epidemiological Committee of the Ministry of Health of the Republic of Cyprus, and based on the favorable conditions recorded in Cyprus in recent days, last week a proposal was tabled to the Government to lift the compulsory quarantine measure adopted by the Council of Ministers at its meeting on 22 May 2020.
The decision was made in the context of the fact that, in addition to the individuals who tested positive after being examined at the point of entry upon arrival, of the 7,500 people who have been repatriated so far, only two have experienced symptoms during quarantine and have tested positive for the virus.
However, taking into account the request of several persons to follow the provisions of the Decree in force upon their arrival, but also to protect both themselves and their relatives, the Ministry of Health, in consultation with the Ministry of Transport and the Ministry of Tourism, decided that those who arrived in the country under the previous Decree and today were supposed to break compulsory quarantine, will be given the option to stay and complete the 14-day quarantine in hotels designated by the Ministry of Tourism, if they wish. Otherwise, those who wish to do so and have the appropriate conditions in their home for isolation, should remain under self-isolation until the completion of 14 days from their arrival in Cyprus.
As for those arriving from today until June 8, they will still be tested upon arrival and will be transferred to a state-designated hotel until the announcement of the result. Afterwards, if the result is positive, individuals will have the option to either be transferred for isolation to the Eden Resort, Wellness, Rehabilitation Center, or to remain under home isolation, a precaution that is followed for any outbreak confirmed from all procedures and programs, and will be monitored by their Personal Physician. If the result is negative, they will remain in self-isolation for the period provided for in the instructions and protocols.
Finally, as far as protocol is concerned, those identified as close contacts of the confirmed case from the tracking process will remain quarantined in the hotels selected by the Ministry of Tourism for an additional two days and will undergo an examination again, to determine whether they have contracted the disease from their contact with the person who was repatriated. If their results come back negative in the 2nd test, they will return home to complete the 14-day quarantine, following the protocol for self-isolation. /ibna