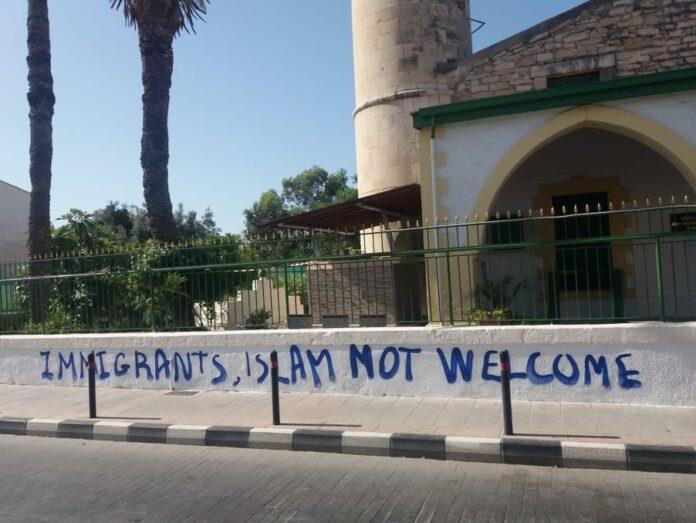 The Cyprus Government condemns in the strongest manner the vandalism that took place at the Köprülü Mosque, in Limassol.
Such actions that are directed against places of worship are unacceptable regardless of where they come from.
The President of the Republic Mr. Nicos Anastasiades immediately gave explicit instructions for the in-depth investigation of the case and for the prosecution of the guilty parties
Religious leaders condemn the incident of vandalism
Religious Leaders in Cyprus, the Religious Track of the Cyprus Peace Process (RTCYPP), condemn the vandalism of a mosque in Limassol, stressing that all places of worship are sacred and that a culture of peace, forgiveness and reconciliation is cultivated there.
In a press release, the religious leaders of the five main religious communities in Cyprus, the Greek Orthodox, Muslims, Armenian Orthodox, Maronites and Catholics, stress they were saddened to hear that gasoline bombs had been thrown at the Köprülü Mosque in Limassol and that racist graffiti against Islam and immigrants was drawn on the exterior walls.
"We strongly condemn any act of vandalism and lack of respect for sacred places of worship. We are horrified to see such acts of violence and expressions of Islamophobia, xenophobia and discrimination. We stand against all actions that try to harm the multicultural character of Cyprus that we all try to maintain", the statement notes.
The press release also added that no act of hatred can stand in the way of the power of love and recalls that for the past four years, the Köprülü Mosque in the Agios Antonios neighborhood in Limassol "has been one of the positive examples of the good and respectful cooperation of all agencies involved, including the Office of the Mufti of Cyprus, the current guardian and the local community, promoting religious freedom".
"Therefore, such actions show not only a lack of respect for the religious community but also for all those who work to promote acceptance, human rights and religious freedom", the statement concluded. /ibna