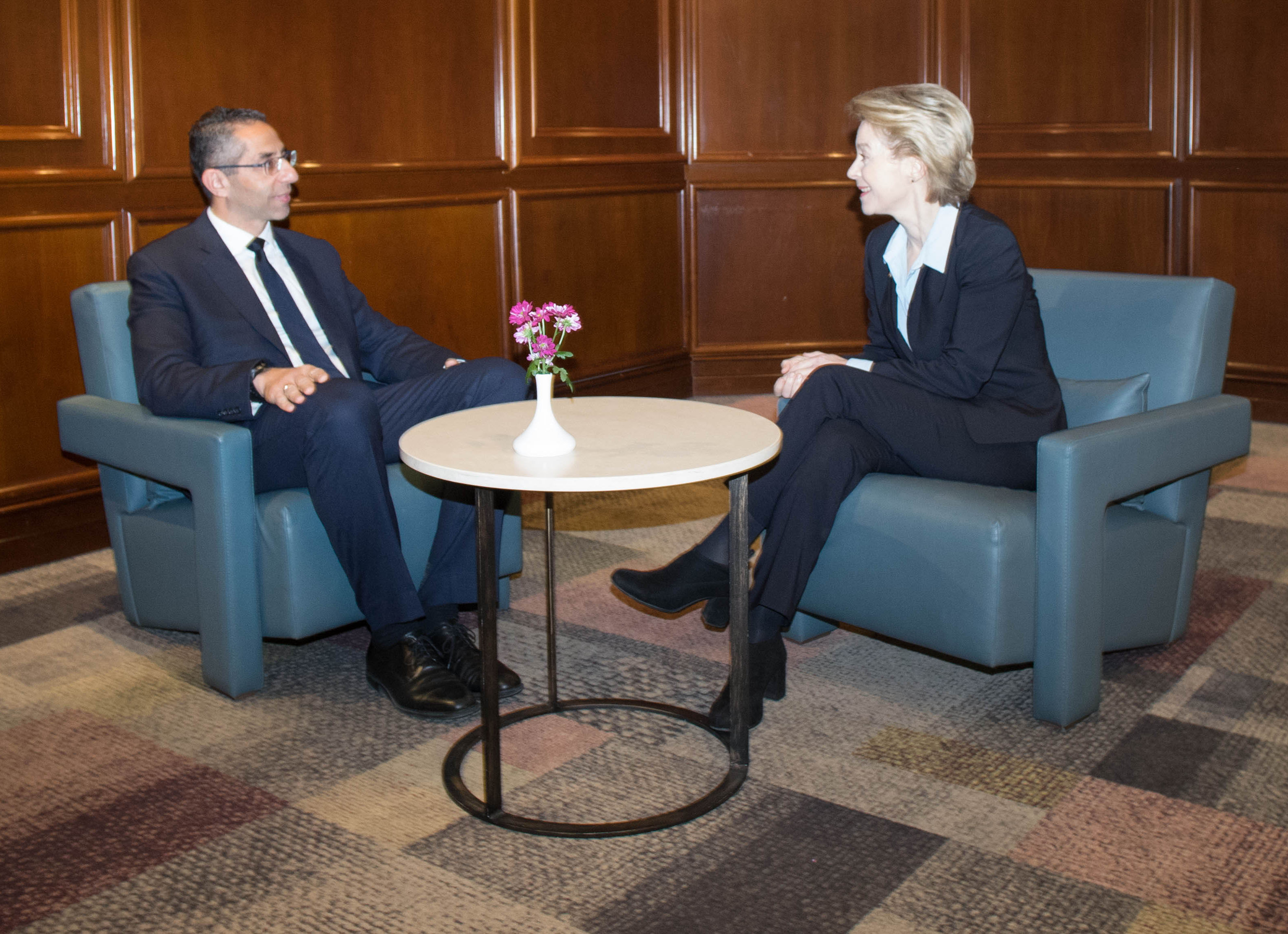 The German Defence Minister Ursula von der Leyen praised Nicosia and elaborated on her vision of security in the Eastern Mediterranean
By Michalis Michael
During her short stay in Nicosia, the German Defence Minister Ursula von der Leyen, elaborated on the steps of the joint cooperation between Cyprus and Germany in the fields of security, defence, foreign policy and common risk.
The German Defence Minister held bilateral talks on all issues in the region with her Cypriot counterpart Savvas Angelides and DISY President Averof Neophytou, with whom she also exchanged views on all security issues in the Eastern Mediterranean, during a related conference organized by the party.
Both Savvas Angelides and Ursula von Leyen praised the role of Cyprus in the region, as well as the common steps in the field of defense. "We emphasized the need for stability in the region in light of the progress and the energy prospects of the Eastern Mediterranean. Stability in the region is also linked to the security of EU Member States", Savvas Angelidis said.
For her part, Leyen referred to the contribution of Cyprus to the major issues of the region as a pole of stability, while in her speech during the conference she stressed that the next success story of the EU would be in the common foreign policy.
The geopolitical scenery is changing
In his speech at the Security Conference, DISY President Averof Neophytou, stressed that the geopolitical scenery is changing, increasing the need for a pillar of stability in the region. Cyprus, he said, because of its unique geostrategic position, has long been cooperating with all its neighbors except Turkey.
"The EU's prospect of acting as a security provider in a hectic area is fair and takes place in a coherent way".
For her part, Leyen stressed that Pesco is the start of defence in the EU and that efforts from now on should be focused on how to overcome obstacles with regard to European military forces./ΙΒΝΑ