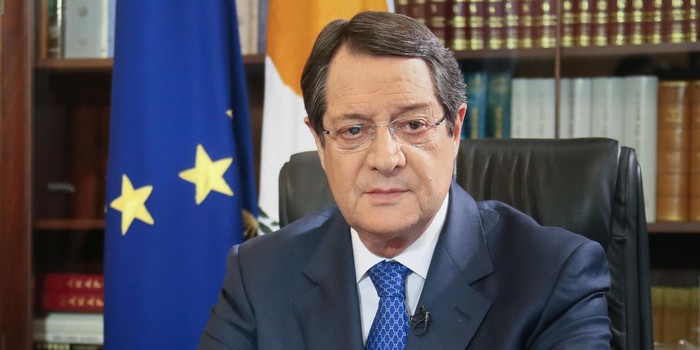 Finding common ground to continue the dialogue on the Cyprus issue is the main goal of the United Nations new effort in Geneva. Speaking exclusively to "Phileleftheros", President Anastasiades, shortly before the trip to Geneva, states that what interests him is to finding this common ground in order to continue a creative dialogue that will lead to the solution of the Cyprus problem.
Nicos Anastasiades also states to "Phileleftheros" that in Geneva he will seek with creativity and without deviating from the basic and known parameters to keep the train on the rails of the bizonal bicommunal federation.
After the failure of Crans Montana in 2017, the Cyprus issue is in a critical date "because we can finally, through this session, succeed in reactivating the process of resolving the problem", notes President Anastasiades.
However, he admits, that Turkish public statements "do not allow us to maintain high expectations". He maintains that he will be consistent "with everything the Secretary-General asks of the parties, in order to exist hope for a substantial result ". He stressed that "in Geneva intentions of each of the participants will be tested in front of the UN SG ."
Finally, referring to the EU, he said that EU would attend the informal conference but "not with the regime that EU was claimed".
The informal 5 + 1 meeting starts on Tuesday 27 April and ends on Thursday 29 of the month. It will be a three-day intensive consultation and meeting, with the UN Secretary-General holding bilateral and tripartite meetings.
The informal 5 + 1 meeting begins on Tuesday afternoon with separate meetings of the UN Secretary General with the leaders of the two communities. On Wednesday, April 28, will be the most decisive with the Secretary General, to start the meeting of the five parties and will follow the meetings with the guarantors as well as with the two leaders. In the evening of the same day there will be a plenary session and then a working dinner./ibna