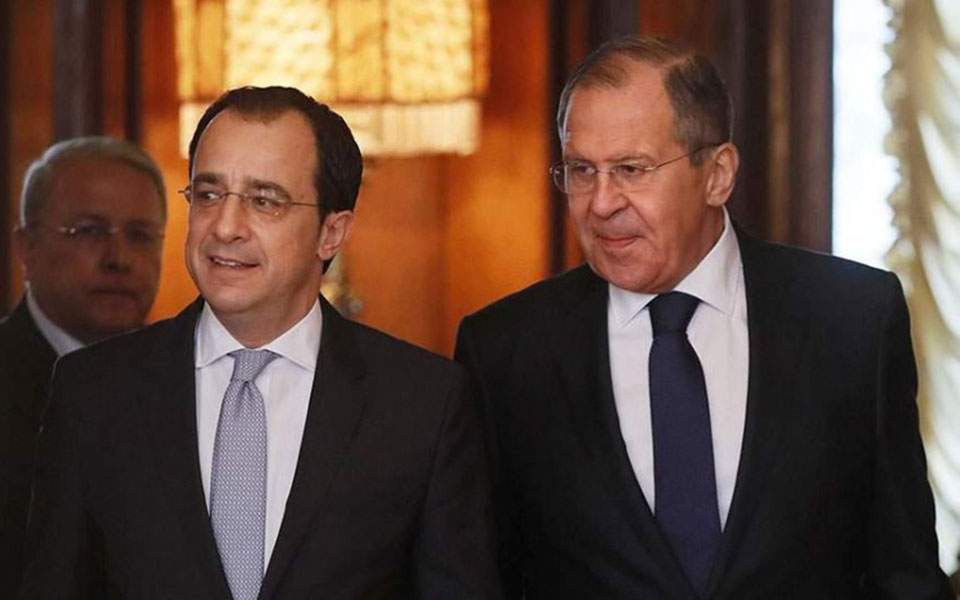 On the occasion of the 60th anniversary of the establishment of diplomatic relations between Cyprus and Russia on August 18, 1960, the Foreign Ministers of the two countries, Nikos Christodoulides and Sergey Lavrov, exchanged letters yesterday reaffirming their commitment to further strengthening bilateral relations.
Sending warm congratulations on the occasion of the anniversary, Sergey Lavrov referred, among other things, in his letter to Nikos Christodoulides to the mutually beneficial cooperation that has developed between the two countries, noting that he expects his upcoming visit to Cyprus to contribute to its intensification across the spectrum of bilateral relations. The letter also reaffirms the commitment of the Russian Federation to support the efforts of the Republic of Cyprus to achieve a comprehensive, just and sustainable solution to the Cyprus issue, based on the relevant UN resolutions.
Thanking his Russian counterpart for the wishes, Nikos Christodoulides points out, among other things, in his reply letter that the ties between the two countries and their peoples are multifaceted and timeless, based on a strong background that makes them inseparable, while governed by mutual respect and appreciation.
Expressing the gratitude of the Government of the Republic and the Cypriot people for the long-standing stance of the Russian Federation in the efforts to end the illegal Turkish military occupation and achieve the reunification of the country and the Cypriot people, in accordance with the principles of International Law, Resolutions of the United Nations, and the European acquis, based on the bi-zonal bi-communal federation, Nikos Christodoulides assures that these efforts will continue with the same vigor until a comprehensive solution to the Cyprus issue is reached.
Concluding, the Foreign Minister states that he expects to receive Sergey Lavrov in Nicosia in September, for the continuation of the constructive dialogue, for the benefit of the two peoples and with the aim of promoting peace, security and cooperation. /ibna