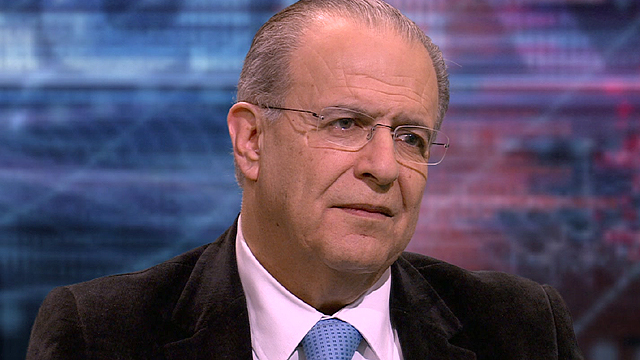 Foreign Affairs Minister of Cyprus Ioannis Kasoulides briefed today his counterparts on the UN-led Geneva process and the talks held there last week, expressing hope to bring back soon some positive results to the EU Council.
The Minister, in his intervention at the Foreign Affairs Council, in Brussels, noted that the conference in Geneva is open end. He said that the discussion on the issue of security, which was taboo for forty years, has been referred to a technical level and this is "an important step forwards". "This also proves the willingness of both sides to reach a solution which satisfies equally the feeling of safety of the Greek Cypriots and the Turkish Cypriots", he added.
Furthermore Kasoulidis stressed that the solution would allow Cyprus to be a fully independent and sovereign state, without guarantees by third countries. This is particularly important because, as he noted, the people will be asked to approve the solution and may have reasonable questions, as happens everywhere, which have to be addressed.
Finally, the Foreign Minister welcomed the unanimous decision of the European Council on the EU presence at the conference in Geneva and expressed his hope to bring back soon, some positive results to the Council.
It is worth noting that the Foreign Minister thanked Commission President Jean Claude Juncker and High Representative for External Affairs Federica Mogherini for their participation in the Conference in Geneva. He stressed that this issue concerns the future of an EU Member State and must be harmonized with European Treaties and the acquis communautaire.
He also thanked the UK Foreign Secretary Boris Johnson for his positive contribution to the Conference and the Foreign Minister of Greece, Nicos Kotzias for its strong support for Cyprus.
On her part, High Representative Mogherini referred to the Conference in Geneva and noted that this is an historic event, stressing that the leaders of Cyprus` two communities showed will for a solution. She congratulated the parties involved in the process and expressed the EU`s commitment to help in the solution financing. The EU High Representative also reported on the next steps of the process, on the security and guarantees issue, with EU participation.
Mogherini underlined the positive impact of a possible solution for Cyprus and for the wider region and stressed that the EU will strive for a successful conclusion of the talks that is acceptable to all and in line with the legal framework and the EU security framework.
Moreover, Johnson expressed his support for the Cyprus settlement efforts, making specific reference to the will of the two leaders to reach a solution.
Finally, Foreign Ministers of other countries also stressed that resolving the Cyprus issue will be a welcoming development at a time of many challenges.
The Council also dealt with the situation in Syria and the peace process in the Middle East and adopted a conclusions document on the presidential elections in Lebanon and the formation of a new government in the country.
The UN hosted a conference on Cyprus last week, as part of continuing efforts to solve the Cyprus problem and reunite the country, divided since the 1974 Turkish invasion. The meeting decided to establish a working group at the level of deputies, to start work on January 18 and then the conference will continue at a political level./IBNA
Source: Cyprus News Agency