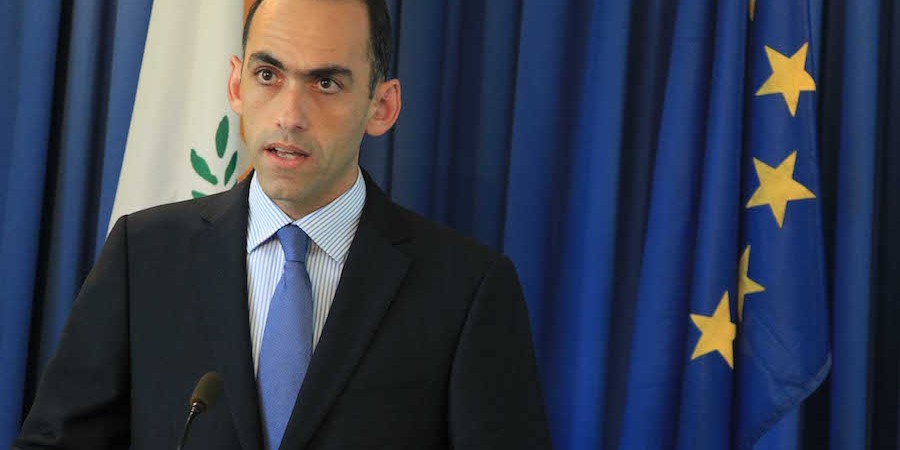 Finance Minister Harris Georgiades has highlighted the risks that global trade protectionism trends create both for the world economy and for smaller nations like Cyprus.
Addressing an Economist event on Cyprus at the London Stock Exchange, Mr Georgiades said: "I support free trade and open markets and I fear that if we go down the road of protectionism and economic nationalism, we would end up with a lose-lose situation."
Lamenting the "worrying rise of populism", the Cypriot Finance Minister warned that the world must see more cooperation rather than more isolation and more barriers being erected.
He added that the EU has an important role to play in this respect. But that it must also become more accountable to the people and more transparent.
Referring to the economy of Cyprus, he said that the crisis has been dealt with not by spending but with a prudent public finances policy. "We chose to contain public expenditure and to reduce the deficit. We didn't spend our way out of the crisis," he said, adding that he never subscribed to the "tax and spend" dogma.
He referred to the positive fiscal data of the last years and the encouraging outlook, while stressing that "decisive" steps are being taken to handle the "legacy burden" of the non-performing loans. "NPLs are the last problem remaining, but they are down to almost 1/3 of what they were in the years before the crisis," Mr Georgiades told IBNA.
He also addressed the challenges of Brexit, saying that while Cyprus "regrets" the result of the 2016 UK referendum, it is nevertheless "eager to maintain the close strategic partnership between the two countries."/IBNA