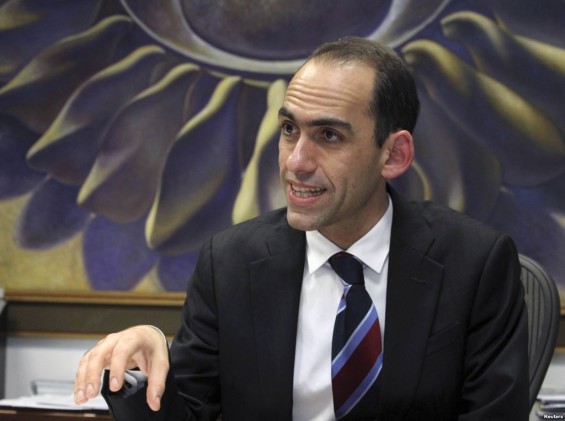 Review Hari Stefanatos
Cyprus' Finance Minister Harris Georgiades spoke before the House Committee on Finance, yesterday, which was briefed on the administration of the former Laiki Bank and the prospects of the bank to exit from the resolution regime, explaining the reasons that have not allowed the consolidation process of Laiki Bank to reach a conclusion. He attributed it to two major factor, which are the failure to find investors to buy former Laiki Bank`s (now absorbed by the Bank of Cyprus) overseas subsidiaries and the judicial proceedings initiated by Laiki, through its Administrator, against third parties with major economic claims.
According to the legal advisor of Laiki`s Administrator, Panayiotis Neocleous, "the Administrator wants to sell off bank assets as soon as possible because their value decreases with each day that passes by", stressing that "if Laiki`s consolidation regime turns into liquidation regime then Laiki`s percentages in  overseas subsidiaries will directly be transformed into percentages equal to zero."
The Minister noted that "everyone wanted the consolidation process to be completed as soon as possible", but he stressed that "if the consolidation process was completed and Laiki entered into liquidation process there would be a great and imminent danger the national central banks of the countries where Laiki`s subsidiaries are operating in to intervene immediately closing down subsidiaries and  perhaps losing all assets".
He therefore highlighted the efforts to find investors for the subsidiaries, noting that it is not an easy undertaking, nut he appeared optimistic that the hiring of a consultant from the Resolution Authority will accelerate the process.
Referring to the second obstacle regarding the court proceedings initiated by Laiki, through its Administrator, Georgiades said that "Bank`s entry into liquidation regime will put legal proceedings in danger of undermining the claims, which are important". The Finance Minister's opinon is that these issues should be evaluated by the resolution authority comprised of the CBC Governor and the two executive members of the Board of CBC.
In relation to the possibility of Laiki`s assets be distributed to beneficiaries, with the current resolution regime, Georgiades said that "the distribution could only be done within the context of a liquidation process and not a consolidation one".
Under the €10 billion bailout Cyprus received from the Troika (EC, ECB and the IMF) Laiki Bank, Cyprus` second largest bank, went into liquidation, while deposits below €100,000 as well as its assets were absorbed by the Bank of Cyprus.
(Source: CNA)