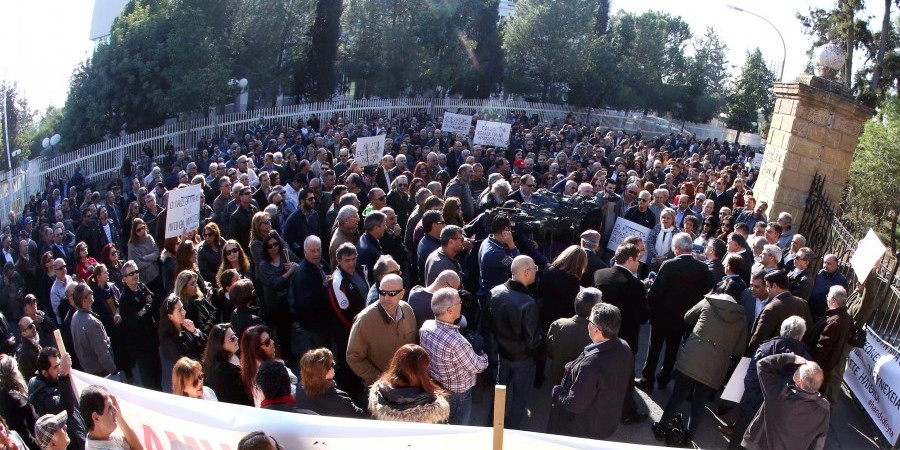 Nicosia, December 14, 2015/Independent Balkan News Agency
By Kyriacos Kyriacou
The government has secured in an absolute and clear manner the rights of Cyta`s employees in the framework of the privatization of the semi-government organisation and has regulated state intervention capabilities for national security purposes, Finance Minister Harris Georgiades said here today.
The Minister stressed that the way has been opened for the House of Representatives to examine and approve the bill providing for the creation of a new company which will be privatised.
"The Cabinet approved a bill and a regulatory framework which secures in an absolute and clear manner the rights of employees in case of the privatization of Cyta», said Georgiades in a statement after today's Cabinet meeting.
He said "salaries, pensions, security of employment, advancement prospects and collective labour agreement are secured by law at all events".
The Minister announced that "the Cabinet has also approved a bill which regulates the capabilities of state intervention and control in the company even after the arrival of a strategic collaborator – investor for a number of reasons related to national security."
"We believe that in this way through the double safeguarding on the one hand of the labour rights and on the other the national security issues, we open the way for the House to examine and adopt a stance on the proposed reform which is pending since last August or September before the House", he added.
The bill provides for setting up a company initially owned exclusively by the State with the perspect at a later stage to create conditions for the coming of a strategic partner – investor to Cyta, he said.
"The aim, of course, is to rid the Organization of the weights of state control and interventions which harm the organization over time, to ensure a modern and efficient administration and making a significant investment in a vital sector of services," he said.
He noted "Cyta can`t be the last telecommunications orgqanization across Europe to operate even today as an extension of the state".
As he said, "structures and procedures, I would say mindsets of the past decades do not serve the interests of either the Organization or the employees and certainly not the economy."
Hundreds of Cyta employees staged a protest against government plans to privatise Cyta outside the Presidential Palace on Monday when the Cabinet was meeting to approve the bill on the labour rights of employees in view of privatization.
Employees, who joined the protest by bus from all districts of Cyprus, remained outside the Presidential Palace for about two hours holding banners reading "Hands off public wealth", "They sell the cow to buy some milk "," Yes to the modernization of Cyta »,« Semi-government organisations belong to the people ".
They demanded at the same time the modernization of the way Cyta is organized, administered and operated.