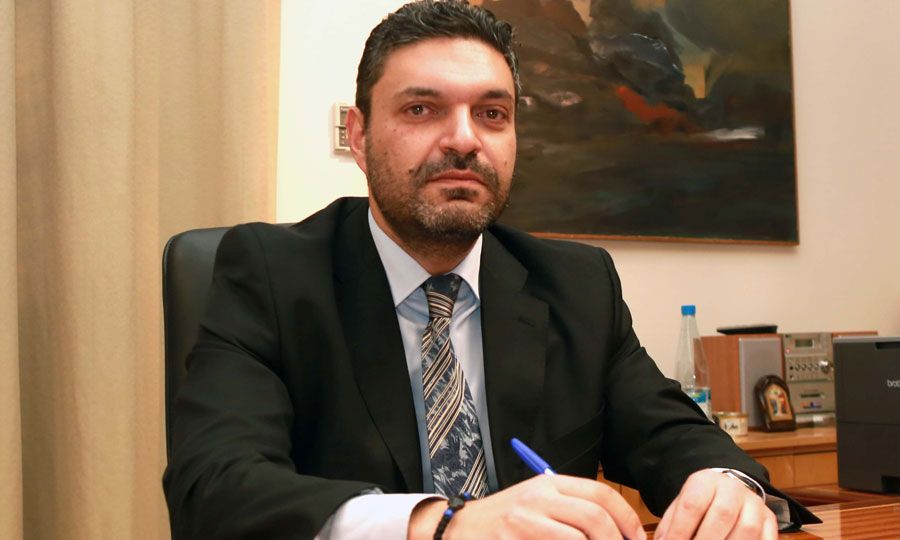 Minister of Finance Constantinos Petrides participated today in a virtual Eurogroup meeting which, among other things, included briefings by the Commission, the ECB, the International Monetary Fund and the European Stability Mechanism on the main conclusions of the 8th monitoring mission following the completion of the support program in Cyprus.
In his speech, the Minister of Finance stressed that the economy of Cyprus is expected to be seriously affected by the outbreak of the pandemic, as is the case with all European economies, while noting that, since the crisis burst, Cyprus has taken very strict restrictive measures to primarily protect its citizens and the public health system, by adopting a bundle of measures of fiscal support and liquidity amounting to approximately 15% of GDP.
At the same time, Constantinos Petrides informed the Eurogroup about the government's forecasts regarding the country's recovery course, stating that the economy is expected to show significant contraction in 2020 and significant recovery in 2021, mainly supported by domestic demand. In general, the government's macroeconomic scenario is in line with the Commission's spring forecast for 2020, suggesting a real GDP growth of about 6% by 2021.
If the recovery in the baseline scenario is actualized, the budget balance, which will be deficient in 2020, is expected to improve significantly in 2021 to a marginal deficit. The expected improvement is a result of both the projected significant increase in public revenues and the reduction in public spending.
In addition, public debt is estimated to increase in 2020, reaching 116.8% of GDP compared to 95.5% of GDP in 2019, while it is expected to return to a declining trend from 2021.
The Minister also referred to the management of the non-performing loans left behind, noting that it remains our most important priority and banks play a key role in addressing this remaining challenge.
The main goal of Cyprus' policy remains to maintain macroeconomic stability in order to facilitate growth and the opening of jobs. In addition, when economic conditions allow, the goal is to maintain a fiscal policy oriented towards positive primary surpluses, in order to facilitate the rapid reduction of public debt at a satisfactory rate. /ibna