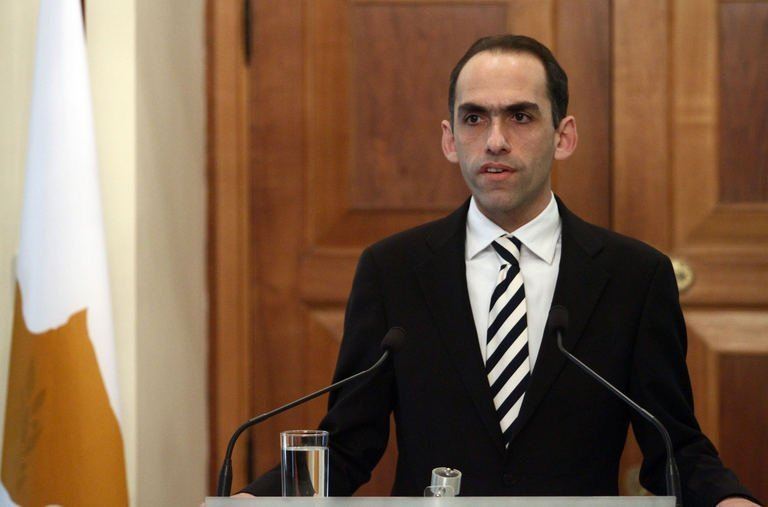 By Kyriacos Kyriacou-Nicosia
Finance Minister of Cyprus Harris Georgiades warned today political parties that the EU country will not secure its next bailout tranche if the parliament does not approve the new foreclosures legislation. Besides causing trouble to public finances, a rejection of the foreclosures legislation by the Parliament would create further difficulties, he underlined.
The Troika (IMF, EC and ECB), Cyprus` international lenders, want the bill approved before the next Eurogroup meeting in mid September, in order to disburse the next bailout tranche, but parliamentary parties, except ruling Democratic Rally, have said that the foreclosures legislation could not pass as it is, asking the Government to renegotiate with the lenders. They claim that the new legislation, banks will take houses, more easily, from families in debt.

Replying to questions raised by MPs at a joint session of the Parliamentary Committees on Financial and Budgetary Affairs and on Internal Affairs, on Tuesday, Finance Minister Georgiades said that if Cyprus` sixth bailout tranche is not disbursed in time, "we will face difficulties and consequences beyond our control and planning".

Following the Finance Minister's statement, Chairman of the Financial and Budgetary Affairs Committee Nicolas Papadopoulos asked the guests and the media to leave the room and the discussion now continues behind closed doors.

Earlier, the Finance Minister revealed to the MPs that a representative of Russian investors in the Bank of Cyprus, the island`s biggest lender, has demanded the approval of the bill by the Parliament.