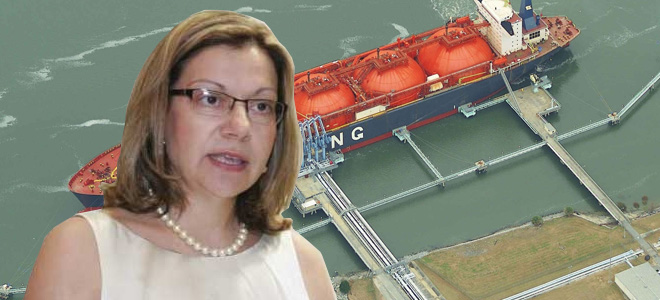 Review Hari Stefanatos
The Cyprus could begin to export liquefied natural gas to Europe in 2022, said the president of Cyprus Hydrocarbons Company (SRM) Tula Onoufriou in an interview to the Russian news agency Itar-Tass.
"It's important for us to begin the commercialisation of our stock within a pretty tight schedule. Considering the current situation, we believe that we can start exports of liquefied natural gas in 2022", she said.
Mrs. Onoufriou said that Cyprus as an EU Member State that has its own gas reserves can contribute to energy security and become an energy hub in the region, with the appropriate infrastructure for supply to Europe.
In regard to the creation of a natural gas liquefaction plant, Mrs. Onoufriou said this project will materialise if proven to be commercially viable.
She also noted that the upcoming drilling will give, within 6-12 months, the basis on which strategic decisions will be taken.
"If it is confirmed that there are sufficient quantities of gas, we can continue with the development of plans to build an onshore gas liquefaction terminal. If not, then we should re-evaluate the existing possibilities", she said, adding that a second option is to build a floating natural gas liquefaction plant.