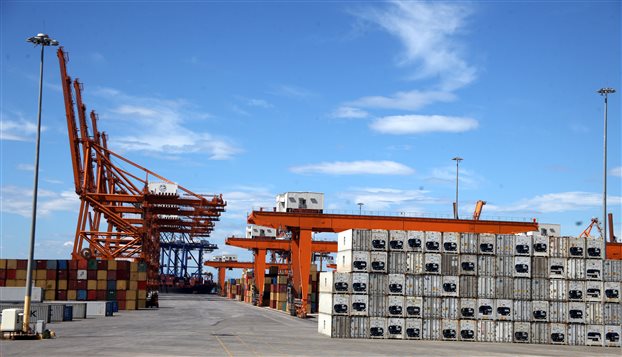 Nicosia, December 11, 2014/ Independent Balkan News Agency
Review Hari Stefanatos
The trade balance of Cyprus in October 2014 recorded a EUR 331.8 million deficit, according to preliminary estimates of the statistical office of the country.
On the basis of preliminary estimates for Foreign Trade of Cyprus in October 2014, total imports/arrivals amounted to EUR 444.5 million, of which EUR 328.4 million were arrivals from other EU Member States and EUR 116.1 million imports from Third Countries.
The total exports/dispatches amounted to EUR 112.7 million, of which EUR 57.9 million were dispatches to other Member States of the EU and EUR 54.8 million worth of goods were exported to Third Countries.
Smaller recession in the third quarter
For the 13th consecutive quarter the Cypriot economy recorded a shrinkage, showing, however, the lower the GDP decline rate from the second quarter of 2012.
According to data released by the Statistical Office of Cyprus, the shrinkage rate of the economy during the third quarter of 2014 decreased to 1.7% from 5% in the same quarter of 2013.
After the correction of the GDP in regard to seasonal fluctuations and working days, the pace of contraction is estimated at 1.8%.