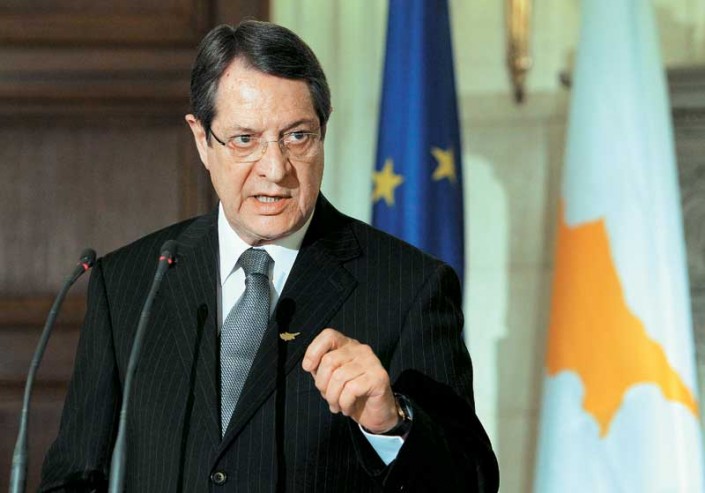 Neither are any pressure exercised, nor will there be a postponement on the subject of the Republic's energy plans, the President of the Republic of Cyprus Nicos Anastasiades said on Sunday.
In his statement to the journalists, in Limassol, where he attended an event commemorating the 13 heroes killed in the explosion on the naval base "Evangelos Florakis", in a journalist's observation that Turkey claims to have a plan B in relation to the Cyprus problem and asked whether we also have a plan B, the President of Cyprus replied that "I will speak on Monday".
Asked if there is any outside pressure exerted on the issue of the Republic of Cyprus' drilling program, he replied "neither are there any nor will it be postponed".
Asked whether "the drill will come after the 'shipwreck'" in the talks in Switzerland, Anastasiades replied, "what do the Republic's energy plans have to do with the responsibility of Turkey that led to the shipwreck?"./IBNA