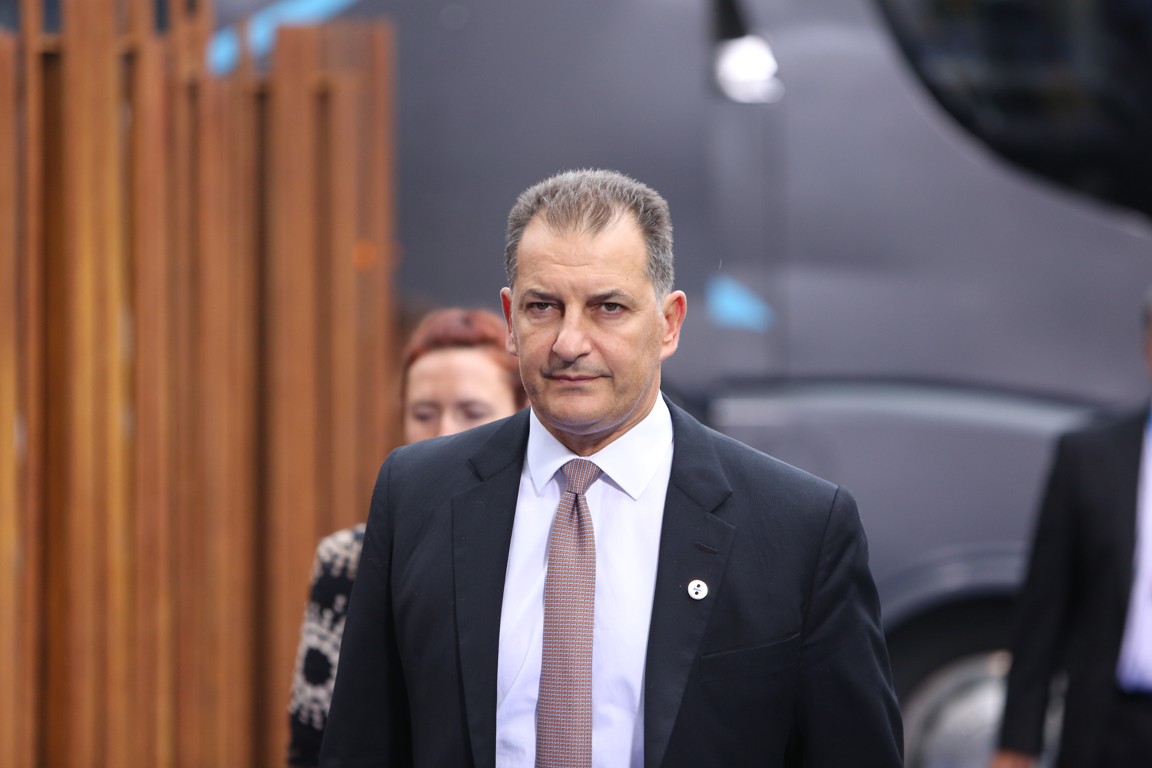 Lakkotrypis announced a RES subsidy plan approved by the Cabinet
By Michalis Michael
Today, as announced by the Minister of Energy, Commerce and Industry, Giorgos Lakkotrypis, the Cabinet approved a subsidy plan for Renewable Energy Sources (RES) and Energy Saving (ES). In his statements at the Presidential Palace of Cyprus, Mr. Lakkotrypis said that "Today, the Cabinet decided and approved a subsidy plan for Renewable Energy Sources (RES) and Energy Saving (ES), with a total cost of 24.5 million euros, which is having all households as target audience. This plan, which will be officially announced by our Ministry next week, contains three categories. The first category concerns subsidy for thermal insulation of ceilings, a plan that is actually active while the maximum subsidy amount increases from 1250 euros to 1500 euros."
What is the plan?
The second plan concerns the installation of photovoltaic systems using the net metering method as well as the subsidy of a maximum amount of 1000 euros, while the third plan concerns the combination of the two, i.e. thermal insulation and installation of photovoltaic systems with a maximum subsidy amount of three thousand euros. This is the surplus from the RES and ES Fund, which is entirely devoted to helping households save energy. It is a way of helping the households to make a faster payback of any investment which can bring up to 80% savings in the cost of electricity.
 "This set of measures announced today, except for helping households save energy, it will also help the Republic of Cyprus achieve its 2020 targets." When he was asked if there are initiatives to be taken for the 2020 targets, Mr. Lakkotrypis said "we are about 10% in terms of electricity generation. I think we are on the right track. We have to reach 13 in total and 16 concerning electricity generation. "We have also make progress both with the commercial plan that is actually active, but also with the plan we are announcing today in order to give people the opportunity to incorporate this kind of systems in their homes," he stressed.
As far as "Caplypso" gas field is concerned
When Giorgos Lakkotrypis was asked whether there was something new either on the Americans' part about additional investigations in the Republic's EEZ, or mainly on the French-Italians' part, he said that "All this is underway. I expect during the next days, the next couple of weeks to present to me the data for the discovery in Calypso.
Beyond that, he emphasized that it is still early to examine the data for the discovery in "Glaucus". The consortium has, based on the contract, 30 days to inform about its intention, whether a confirmatory drilling needs to be undertaken, and after that they will tell us in three months when and where this will be done. Therefore, we still have some way ahead. When we have news, we will announce it," he concluded.