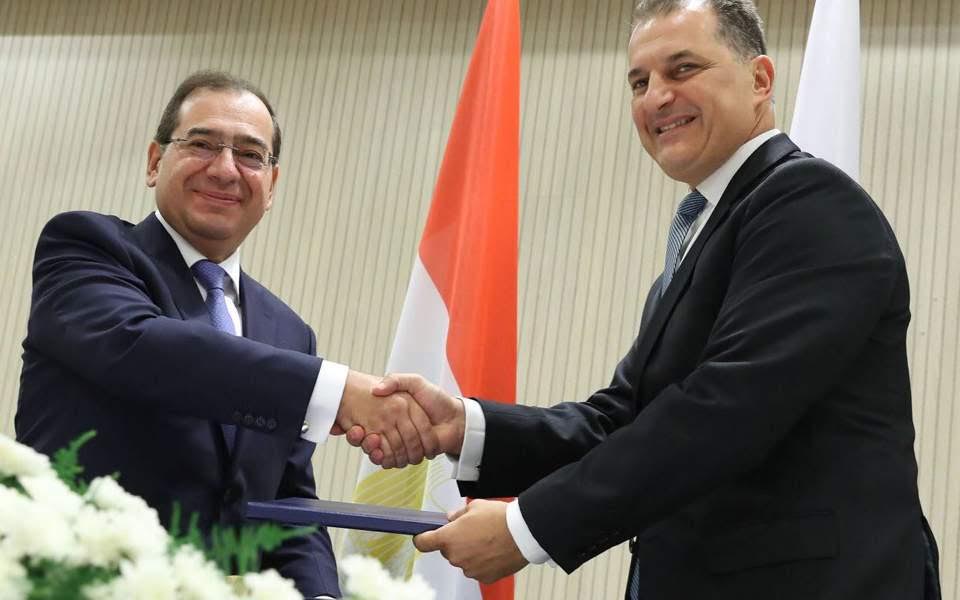 The Eastern Mediterranean – EastMed natural gas pipeline is now underway as yesterday, the Minister of Energy of the Republic of Cyprus, Georgios Lakkotrypis, and the Minister of Petroleum and Mineral Resources of Egypt, Tarek El-Molla, signed the second and last interstate agreement, which essentially opens the way for the construction of this pipeline.
The Head of Unit "International Relations & Enlargement" European Commission, Directorate-General for Energy, Anne-Charlotte Bournoville, expressed the EC's full support to Nicosia and its energy plans, thus highlighting the geostrategic role of Cyprus.
In particular, in her address, Anne-Charlotte Bournoville said the European Commission is considering the EastMed pipeline as an important task for the EU's energy security, underlining that the Commission is also assessing the LNG selection as the most suitable for maximising the benefits for both Cyprus and Europe.
Cyprus Energy Minister of Cyprus, Georgios Lakkotrypis, called the transnational agreement between Cyprus and Egypt, "A landmark not only for Cyprus but for the whole region of the Eastern Mediterranean", pointing out that "this is basically a European pipeline destined for the transport of Cypriot natural gas to Egypt from where it will be re-exported to Europe in the form of liquefied natural gas (LNG)."
His Egyptian counterpart Tarek El-Molla also referred to a "landmark agreement", saying that this agreement would not have been possible without the support of the two countries' Presidents.
According to the present planning, a Joint Monitoring Committee will be established within the next 30 days which will consist of representatives of the Energy Ministries and Energy Regulators of the two countries.
In addition, Cyprus and Egypt are committed to creating favourable conditions for the implementation of the EastMed pipeline and maintaining the appropriate environment, including the timely issuance of the necessary permits…. / IBNA