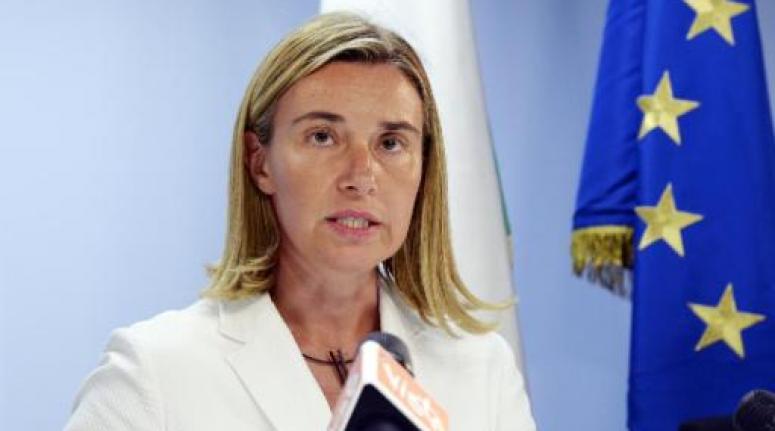 Brussels, December 3, 2014 / Independent Balkan News Agency
Review Hari Stefanatos
Four issues were the focus of the meeting of Foreign Minister Ioannis Kasoulides with the EU High Representative for Foreign Affairs and Security Policy, Federica Mogherini.
As stated in a written statement, Mr. Kasoulides updated Mrs. Mogherini on the developments in the Cyprus problem, in light of the Turkish invasion in the EEZ, outlined the goals for the exploitation of hydrocarbons, reiterated the readiness of Cyprus to join the Partnership for Peace, and raised the risk issue facing Lebanon because of the Islamic State threats.
As stated in the communication, Mr. Kasoulides had the opportunity to inform Mrs. Mogherini «on the situation created in Cyprus due to the illegal Turkish actions within the EEZ of the Republic, and the conditions under which negotiations can resume to solve the Cyprus problem".
He also referred to the goals and prospects of tripartite cooperation between Cyprus, Greece and Israel and Cyprus, Greece and Egypt. "Our goal", said Mr. Kasoulides, "is to achieve stability and peace in the eastern Mediterranean and the utiliσation of gas to the benefit of all peoples of the region." In this context, the Foreign Minister, after stating that the Republic of Cyprus turns towards other countries in the region who share this vision and invite them to join forces with it, stressed that these partnerships are not directed against anyone".
"Ms. Mogherini agreed with the recommendation of Mr. Kasoulidis to organise on the sidelines of the Foreign Affairs Council next February a breakfast meeting of the "Friends of Lebanon", in the presence of the Foreign Minister of Lebanon, Gebran Bassil".
As regards the issue of EU-NATO cooperation, Mr. Casoulides reiterated the readiness of Cyprus to join the organization "Partnership for Peace".
Mr. Casoulides invited Mrs. Mogherini to visit Cyprus, with the latter accepting the invitation.