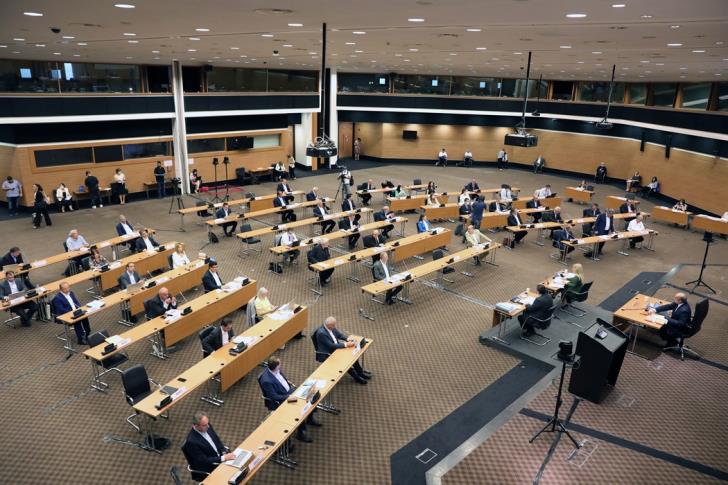 The Plenary Session of the House of Representatives of the Republic of Cyprus is debating on the proposal of the Ecologists' Movement for the self-dissolution of the Parliament and the announcement of elections, following the latest developments and the resignation of House Speaker Demetris Syllouris.
AKEL MP Adamos Adamou was elected 12th President of the Cypriot Parliament without an opponent, garnering the votes of the vast majority of MPs, except for the ELAM deputies.
53 deputies voted in favor, while there were two abstentions by the ELAM MPs.
Adamos Adamou took over the position of the resigned President Demetris Syllouris, in the aftermath of the revelations by Al-Jazeera regarding his involvement in an illegal attempt to issue a Cypriot passport to a controversial Chinese investor.
At the same time, during today's session of the Plenary Session of the Parliament, the new MPs, AKEL's Yannakis Gavriel and Roula Georgiadou from the Solidarity Movement, were sworn in.
During the meeting, the resolution of the Ecologists was discussed, which proposes the resignation of the government, apart from that of the Parliament, for which it was decided for the resolution to be submitted to the Legal Committee (due to constitutional issues), resulting to a clash between the Ecologists and Anna Theologou. /ibna