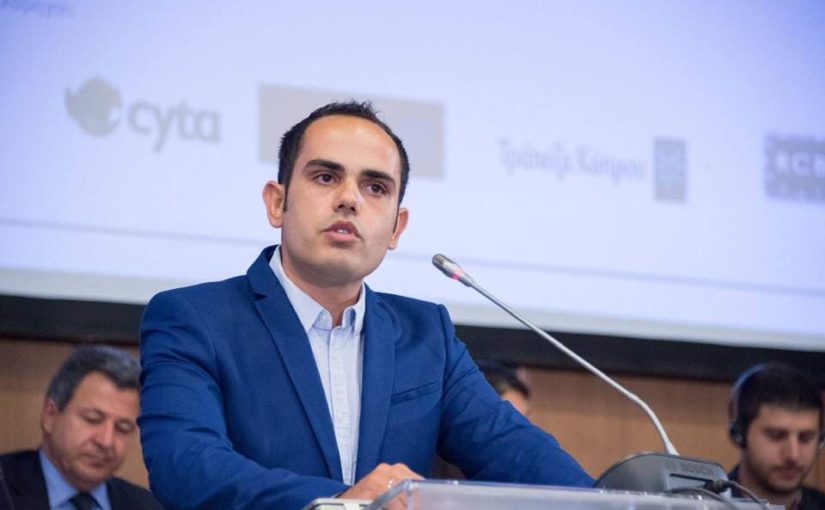 Deputy Government Spokesman of the Republic of Cyprus, Panagiotis Sentonas, spoke today on the broadcast of the Third Program of the Cyprus Radio Foundation about the subject of EastMed and the creation of a naval base in Mari.
In response to a question on the speeding up of the signing of the transnational agreement on EastMed, Panagiotis Sedonas noted that the agreement is a result of the contacts President Anastasiades had in the previous period, and aims to create the appropriate framework to tackle the destabilization that is being created.
"The signing of this agreement is primarily a matter of exercising the sovereign rights of these countries, namely Cyprus, Greece, Israel and Italy," the Deputy Spokesman said. It was all set up, not as an action against another country but mainly for the creation of a mechanism, framework, dialogue, cooperation and security with respect to the countries involved".
Asked why Italy will not sign on January 2 along with the rest of the countries, Panagiotis Sentonas said that a representative of the Italian Government is expected at the signing, as it (Italian Government) is positive about the project but wants the areas that will be affected by EastMed be defined.
On the process until the pipeline is completed, the Deputy Spokesman said that signing the agreement is primarily political as it takes a long way until EastMed is implemented. "At this stage, the overriding importance of the signature of transnational significance is its political dimension. That is to say, in this region, the states involved have sovereign rights and in practice make decisions in relation to these rights which are of course based on international law, on the law of the sea", Mr. Sedonas added.
He also noted that "in terms of the pipeline's implementation, we are in the process of detailed technical studies. Significant funding has already been provided for these studies by the EU, which we consider very positive because it is a matter for the EU itself. However you realize that it is a very big project that will cost a large budget and the final the outcome will also be determined by the quantities of gas, the finding of buyers, so we'll see how it evolves".
Regarding the US attitude, the Cypriot government assesses it as positive, according to the Spokesman, launching a new chapter in bilateral cooperation.
Asked about the construction of a naval base in Mari, Mr Sedonas said: "This is a project under study at the Ministry of Defence; it has not yet been discussed at the Council of Ministers level; it is at a preparatory stage and I think – just because it is at this stage – it is not wise on our part to make specific announcements. All this will be done after the Government decides".
Commenting on the mobility observed in the region, the Deputy Spokesman said that "all Nicosia's effort will continue in the same way it has gone to date, namely sober management that will not aggravate the situation, but instead lead things to a framework for cooperation. Of course, from all this management, there is no lack of determination on the part of the Government and it is something that yes, the Government will continue to do, to consult with the states of the region that are our country's partners, but also with EU's institutions, but also with EU countries"./ibna