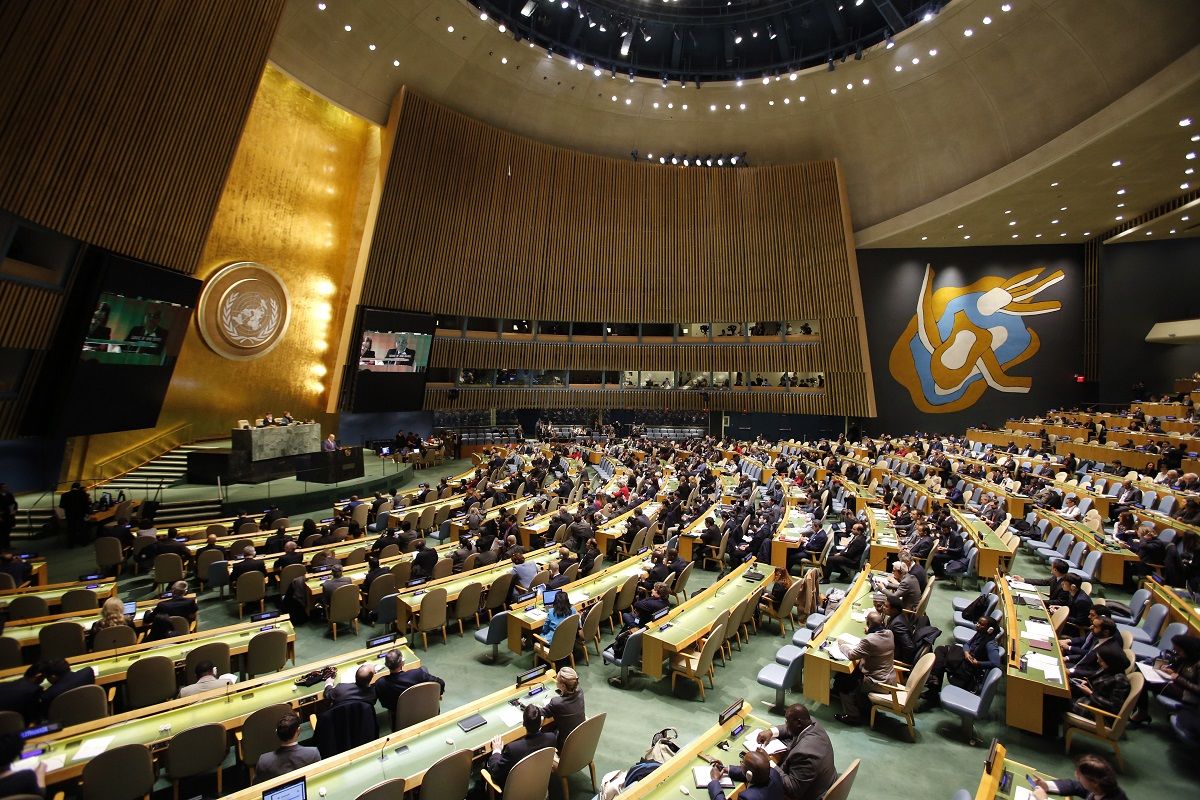 By Michalis Michael
In a letter to the UN Secretary-General, sent on 10 June, the Republic of Cyrus's Deputy Permanent Representative in the UN, Polly Ioannou, denounces the Turkish violations in Cypriot airspace and the FIR of Nicosia, as well as the illegal use of closed ports and airports in Turkish-occupied areas in March and April.
The letter- to which four documents are attached detailing the violations- was released on Wednesday as an official document of the UN General Assembly and the UN Security Council.
"This persistent policy of violating international law and violating international rules and regulations is a continuing threat to international peace and security, has a negative impact on regional stability, jeopardizes the security of international civil aviation, creates difficulties for air traffic in Cyprus and prevents the creation of an environment suitable for the conduct of the Cyprus peace process," says Ms. Ioannou in her letter.
It is also underlined, according to the Cyprus news agency, that Turkey continues to systematically harass civil and military aircrafts within the Nicosia Flight Information Area with radio calls, while during the same period the state, that was established by occupying force in the area of Cyprus which it illegally holds, released two announcements to airmen regarding exercises conducted by the Turkish Air Force. In addition, Turkish commercial aircrafts are systematically using Tympos airport, which continues to operate illegally after the Cypriot government closed all ports of entry in areas where it does not exercise effective control.
"The aforementioned actions of Turkey, which has continued to occupy the northern part of the Republic of Cyprus since 1974, the Cypriot representative writes in his letter, clearly aim at undermining the sovereignty of Cyprus, consolidating the continuing de facto segregation and upgrading the state of secession, claiming an alleged airspace over the occupied territory of the Republic. In this respect, I would like to emphasize that there is only one Cypriot state, that is the Republic of Cyprus, as defined in various Security Council resolutions (in particular resolutions 541 (1983) and 550 (1984), in which the Council stated that the alleged secession of part of Cyprus is legally void."
Strongly protesting on behalf of the government for the continuing violations of Cypriot national airspace and territorial waters by Turkey, and for violations of international air traffic regulations, Ms. Ioannou appealed for their immediate cessation. She also reiterated the appeal to all states, to respect the Security Council's decisions and adhere to the principles of sovereignty and non-intervention as enshrined in the Charter of the United Nations.
Concluding, the Cypriot representative urges Turkey and the Turkish Cypriot community "to contribute to a substantial resumption of the peace process, instead of focusing on undermining the sovereignty of the Republic of Cyprus and promoting the partition of Cyprus through the creation of circumstances on the land and consolidation of the status quo, among other thing by pursuing the political upgrading of the seceded entity./ibna