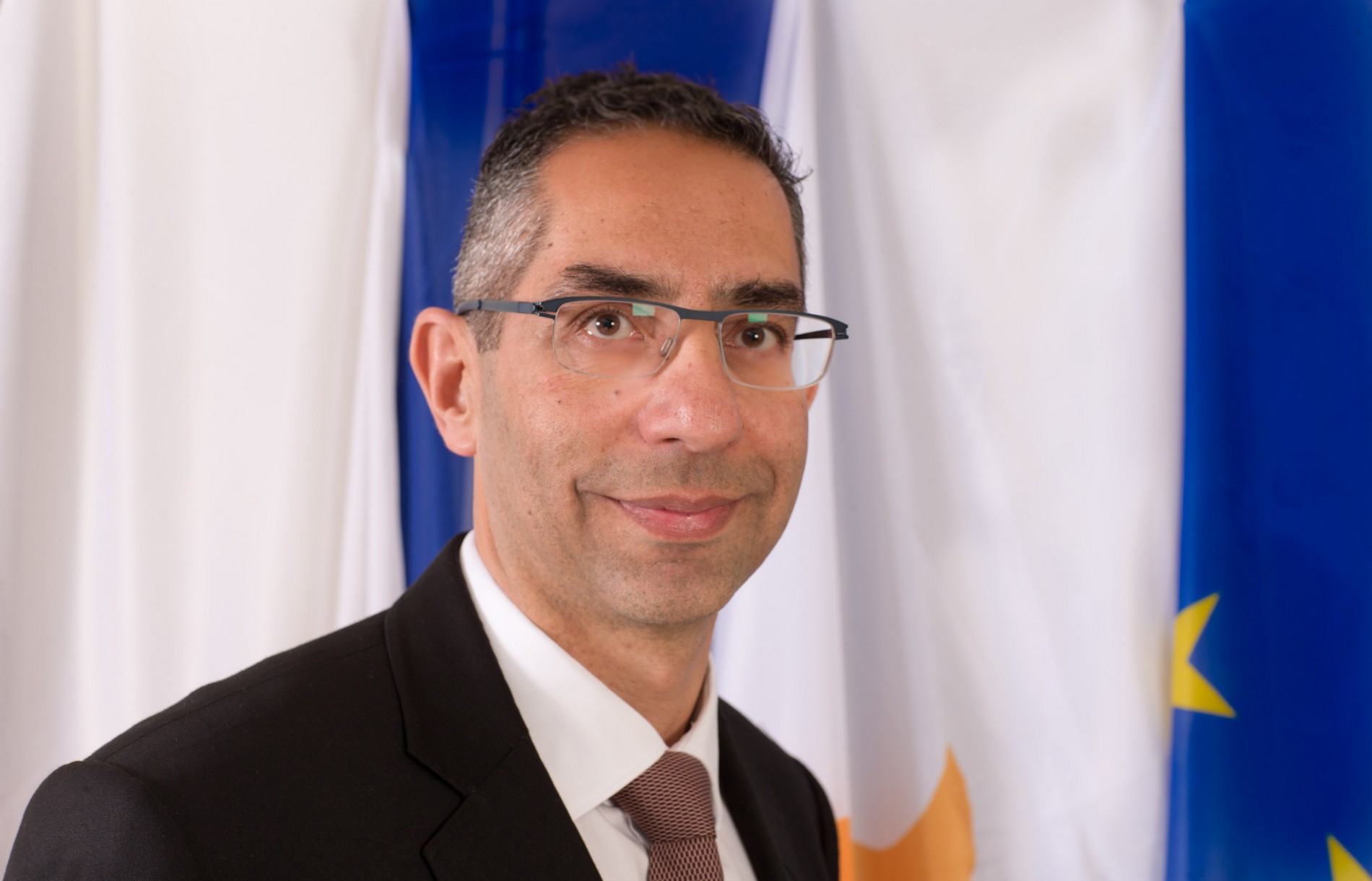 Data is collected and all information is being utilized
By Michalis Michael
Defence Minister Savvas Angelidis spoke of an isolated incident when referring to the object that fell yesterday in the occupied area of Pentadactyl. Meanwhile he made it clear that Cyprus, though equipped with systems necessary to detect and intercept such missiles, nonetheless does not receive missile attacks so that these systems should stay on standby 24 hours a day.
While speaking at Larnaca's boot camp, the Minister received a question regarding the rocket believed to have fallen in the occupied areas yesterday, to which he responded that "while working with other neighboring states of friendly countries, we evaluate all the information and collect new data regarding the object that fell yesterday in the occupied Pentadactyl. At the end of the day, we will evaluate all this information to come to our own conclusion".
The Minister recommended "patience in order to arrive at a conclusion that is credible rather than just any given result", taking under consideration information that we as the Republic of Cyprus cannot assess our way, since neither the evidence nor the area are under our control. When asked if at first sight there seems to be any evaluation other than that expressed by the occupation authorities, Mr. Aggelidis reiterated that "we cannot adopt the given conclusion, which from my understanding is not finalized and results from the investigations they are conducting. That's why I recommend patience", he said.
When asked to comment on whether certain actions will be taken by the Republic of Cyprus after it is finally clarified what exactly the object was that fell on Pentadactyl yesterday, he stated that "One thing is for sure – no matter the cause – that we consider the episode to be an isolated incident". In these terms, he noted, "there is no reason to worry", adding that "we must also take into account the time Cyprus is going through, and not exaggerate the incident". He repeated that all investigations would continue seamlessly and that people should not worry.
When asked whether the Republic of Cyprus can react to a similar occurrence and to what extend the country is equipped with interceptive systems, the Minister replied that "I make myself crystal-clear that Cyprus possesses indeed the systems necessary to detect at first and to subsequently intercept such missiles". On the other hand, he added, "At this point the Republic of Cyprus is not a target of missile attacks, in order for these systems to be on standby 24 hours a day".
We sent a message to Syria via Turkey, Tatar said
We sent Syria a message to be careful, so called "Prime Minister" Ersin Tatar said in a televised broadcast, during which he estimated that it was either an accident or a missile's derailment from its target, and that is why it fell into the ground of "TRNC ", as he referred to the pseudo-state.
As broadcasted from the occupied territory's media, Mr. Tatar made an appearance at the Turkish channel "A Haber", where he noted that it was the same type of missile that had fallen in the Turkish region of Gaziantep last year, which originated from Syria. He expressed his satisfaction over the fact that neither human lives nor properties were lost.
Mr Tatar underlined the importance of such an event not taking place again, and added that the "TRNC principles" – in his words – through Turkey sent Syria a message that they should be more careful. When receiving a question on the subject, he stated that they did not believe the pseudo-state was knowingly anyone's target./ibna