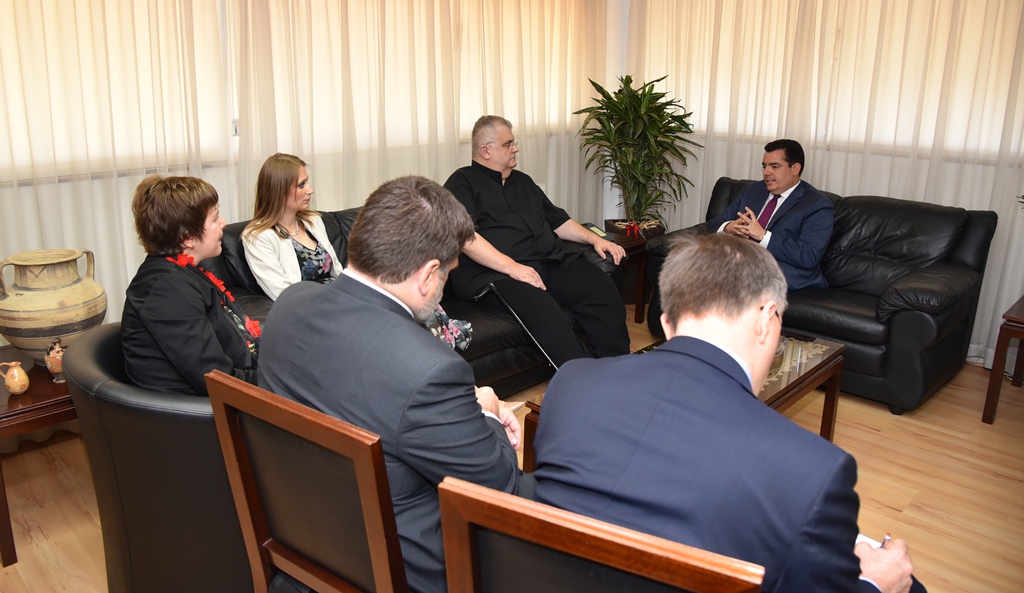 Minister of Defense Christoforos Fokaidis, who replaces Foreign Minister Ioannis Kasoulides, had a meeting today in his office with a delegation from the European Integration Committee of the National Assembly of Serbia.
During the meeting, issues of bilateral relations as well as European and regional issues of common interest were discussed.
Mr Fokaidis congratulated the Serbian National Assembly's committee on the progress in its country's EU membership efforts and assured them of the strong support of the Republic of Cyprus in this endeavor.
The Minister also had the opportunity to inform the Serbian delegation of the latest developments in the Cyprus issue./IBNA
Photo: pio.gov.cy